Abbey Clancy Wants Peter Crouch to Dress up As a Sexy Viking in the Bedroom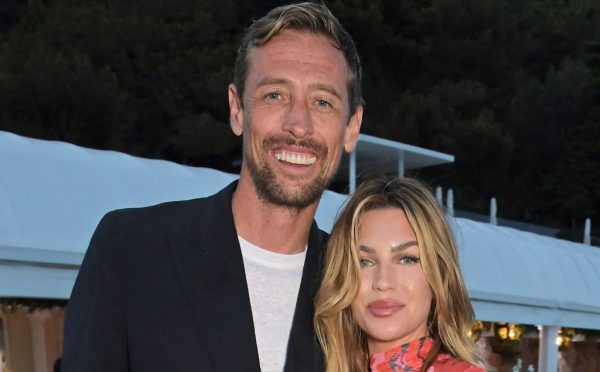 Peter Crouch isn't quite as convinced as Abbey Clancy (Picture: David M. Benett/Dave Benett/Getty Images for Sassan Behnam-Bakhtiar)
Abbey Clancy has asked her husband Peter Crouch to embrace a bit of roleplay to spice things up in the bedroom.
The 37-year-old model admitted watching History channel drama Vikings has left her hot under the collar, and she wants the former footballer to dress up as a Nordic warrior to bring the fantasy to life.
However, the 41-year-old star isn't quite so convinced and he thinks the reality would be closer to Rodney Trotter when he dressed as a Gladiator in Only Fools And Horses.
Speaking on The Therapy Crouch podcast, she said: 'You're the least jealous person and it makes me so angry.'
Peter insisted he is jealous, but Abbey added: 'I would love you to get jealous. The only time you got jealous was when I was watching that Viking thing. There's this show, The Vikings and they are all unreal. Vikings is a thing.'
The 6′ 7″ former England international said: 'Then you started going to me, "Why don't you be like a Viking?" Have you seen Only Fools And Horses, have you seen when Rodney dresses up as a Gladiator? That would be me in the bedroom, Rodney and Cassandra.'
Abbey encouraged her man to go through with the idea, and he joked he was up for it.
'That's our next episode – how to spice things up,' she quipped, while Peter wanted to delve into when she developed her Vikings attraction, and asked: 'Are you into Vikings? When did this start?'
'When I watched that show. They're just cool. Even the girls are as hard as nails. But hot as anything,' she laughed, while he teased: 'It sounds like a porno.'
Meanwhile, the loved up couple – who have children Sophia, 11, Liberty, seven, Johnny, four, and Jack, three, together – recently renewed their wedding vows in the Maldives after more than 10 years of marriage.
In a sweet photoshoot for Hello! magazine, the pair looked to be more in love than ever as they kissed, with Abbey, 36, wearing a vintage lace dress, made by family friend and dressmaker Sylvia, and a matching veil, as Peter, 41, looked sharp in a crisp white shirt and beige trousers.
'We were going to renew our vows on our 10-year anniversary, but with lockdown, we couldn't do it,' she told the magazine. 'Pete's quite romantic at heart; he has definitely earned himself brownie points for the next few years.'
Got a story?
If you've got a celebrity story, video or pictures get in touch with the Metro.co.uk entertainment team by emailing us celebtips@metro.co.uk, calling 020 3615 2145 or by visiting our Submit Stuff page – we'd love to hear from you.

MORE : Peter Crouch offered leading role in The Office-inspired sitcom but starring as himself


MORE : Abbey Clancy on decorating with Peter Crouch: 'He once bought me a painting of pears'

Source Here: metro.co.uk
Sexual Immorality Is Not Sinful, Archbishop of York Says – Church & Ministries News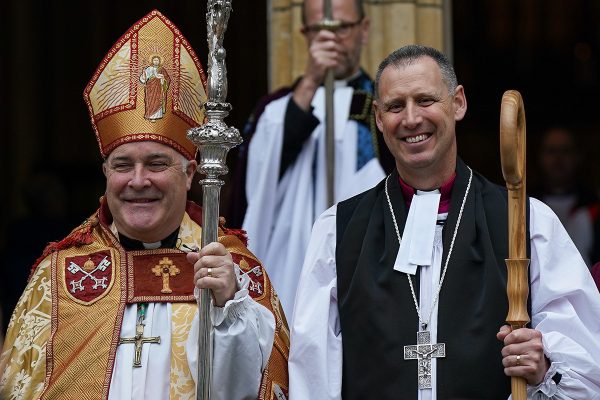 Sexual immorality is not sinful, Archbishop of York says – Church … The Christian Post
Original Post: christianpost.com
Paul Mescal Receives Apology From BBC After Broadcaster Makes Rather Awkward Blunder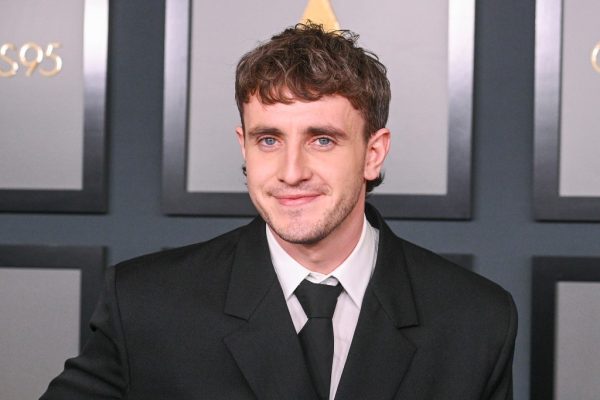 Irish actor Paul Mescal has been called British…again (Picture: Gilbert Flores/Variety via Getty Images)
His tweet clarifying his nationality may have been the most liked post in Ireland three years ago, but the BBC has had to apologise after getting a crucial fact about Oscar nominee Paul Mescal wrong.
Earlier this week the Irish actor was announced as one of the nominees for the upcoming Academy Awards.
The 26-year-old, who is from Maynooth, was given the nod for his leading role in indie flick Aftersun in the Actor in a Leading Role category.
In March, Paul will be going up against Austin Butler (Elvis), Brendan Fraser (The Whale), Bill Nighy (Living) and fellow Irishman Colin Farrell (The Banshees of Inisherin) in the prestigious category.
But when covering the nominations, the national broadcaster made a rather awkward error.
In text appearing on screen, the BBC reported: '2023 Oscar nominations: British actors Paul Mescal and Bill Nighy are nominated for leading role.'
The BBC has apologised for this mistake (Picture: eyeswideshut/ Twitter)
It has now apologised for the mistake, issuing a statement that read: 'In text running across the screen we reported that Paul Mescal was one of two British actors who had been nominated for an Oscar for a leading role.'
'The text should have said that Paul Mescal is Irish. We apologise for the mistake.'
When the mistake was made, plenty of people pointed it out and reminded the media outlet that Paul is very much Irish.
'BBC news seems to not know Paul Mescal is IRISH,' one person wrote.
Another added: 'The BBC should know that Paul Mescal isn't British.'
Plenty of people called out the BBC oversight (Picture: Twitter)
This person pointed out that Paul is very much Irish (Picture: Twitter)
Paul was one of several Irish Oscar nominees (Picture: Twitter)
It wasn't the first time this has happened though.
Back in 2020, when Paul picked up an Emmy nomination for his breakthrough role in Normal People, outlets including The Guardian called him British.
It lead the actor to tweet 'I'm Irish', which ended up becoming the most-liked post in his home country that year.
Paul picked up an Oscar nomination for his starring role in Aftersun (Picture: A24 via AP)
The message quickly racked up over 130,000 likes as well as over 12,000 retweets and over 1,600 replies.
His Oscar nomination helped break a record for Ireland too, with the country securing 14 nominations in the upcoming awards ceremony.
Other actors to get nods included Barry Keoghan, Brendan Gleeson and Kerry Condon.
When his nomination was announced Paul said it was 'truly a special moment for everyone involved in Aftersun'.
'To be recognised by the Academy is such an insane honour and I'm so utterly grateful.'
Got a story?
If you've got a celebrity story, video or pictures get in touch with the Metro.co.uk entertainment team by emailing us celebtips@metro.co.uk, calling 020 3615 2145 or by visiting our Submit Stuff page – we'd love to hear from you.

MORE : Gladiator sequel delayed as Paul Mescal agrees to reprise acclaimed West End role


MORE : Oscar-nominee Paul Mescal would definitely like to appear in a Winnie-the-Pooh live-action remake… so he can play Eeyore

Original Post: metro.co.uk
How Many Legs Are in the Carabao Cup Semi-finals? All the Rules Explained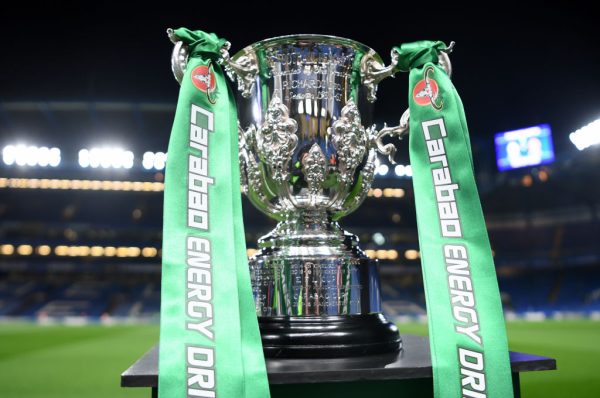 Only four teams remain in the competition (Picture: Michael Regan/Getty Images)
The Carabao Cup semi-finals continue tonight with Nottingham Forest welcoming Manchester United at the City Ground.
The winner of the tie will face either Newcastle United or Southampton in the final at Wembley on February 26.
With the regulations changing from one competition to another, here is your full lowdown of the rules in play across the semi-finals of the Carabao Cup 2023.
Are the Carabao Cup semi-finals played over two legs?
Yes, the Carabao Cup semi-finals will take place over two legs.
Newcastle beat Southampton 1-0 in the first leg of the first semi-final on Tuesday night, with the return leg scheduled for Tuesday, January 31 at 8pm.
Southampton and Newcastle played out an entertaining first leg (Picture: Mike Hewitt/Getty Images)
Meanwhile, Manchester United will host Nottingham Forest in the second leg of their semi-final on Wednesday, February 1 at 8pm.
VAR is in use for the first time in the Carabao Cup this season, having not featured in earlier rounds to ensure fairness across every tie.
Will extra-time and penalties be used in the Carabao Cup semi-finals?
If the score is level after the end of both legs then extra-time, and if required penalties, will be used to determine the winner.
This is the first time this season that matches finishing level in the Carabao Cup will head to extra-time, with ties previously proceeding straight to penalties in the event of a draw after 90 minutes.
The away goals rule will also not be in use for the two semi-finals.
The English Football League scrapped the rule ahead of the 2018/19, which up until that point only came into effect following the conclusion of extra-time.
To view this video please enable JavaScript, and consider upgrading to a web
browser that
supports HTML5
video
How many substitutes are allowed in the Carabao Cup?
Managers will be able to use up to five substitutes across three windows during the game (half-time not included).
An extra substitution is permitted in extra-time, whilst both teams can also use two concussion substitutes if required.

MORE : Manchester United still keen to sign a second forward this month but will be limited to another loan deal


MORE : Newcastle refuse to meet Everton's £60million valuation for Anthony Gordon and could turn attention to Hakim Ziyech

Follow Metro across our social channels, on Facebook, Twitter and Instagram
Share your views in the comments below
Article: metro.co.uk