Conflict in Ukraine Best Thing to Happen to US in Last 10 Years – Roger Waters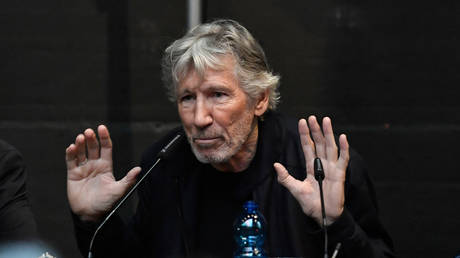 They let it happen because it's good for business, says the Pink Floyd co-founder
British rock star Roger Waters has hit out against the US for profiting off of the ongoing military conflict between Russia and Ukraine, which he says Washington allowed to happen because it was beneficial to American interests.
Discussing US foreign policy on the Bad Faith podcast on YouTube, the Pink Floyd co-founder stated that the conflict in Ukraine was "the best thing to happen to them in the last 10 years," because it was "really good for business."
"Part of their business is making money from the war through making weapons and selling them to the people and taking the profits from it," Waters explained, adding that this money never goes to ordinary people. "It's not you or me, not ordinary people who invest in the war industry. It's people with tons of cash, and they get very well paid when there's war."
Another benefit of the war for the political establishment, according to Waters, is that it allows it to convince people who struggle to make ends meet and end up homeless that their woes are the fault of the Russians and Putin, who is compared to Hitler and accused of being responsible for "destroying everyone's lives."
Rogers says he has now been banned from performing in Poland for openly criticizing the West's military meddling and calling for peace between Russia and Ukraine.

READ MORE: Rock legend says he's on Ukrainian 'kill list'

Previously, the musician had written letters personally addressed to presidents Vladimir Putin, Zelensky and Joe Biden, calling for diplomatic talks to end the conflict, stating it is "the worst possible thing that can be happening," due to the potential of an all-out nuclear war.
Source Here: rt.com
Underage Migrants Detained As Adults in UK – Media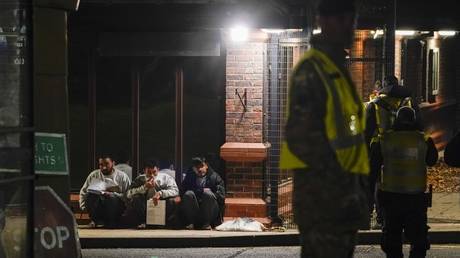 At least 16 asylum seekers had their birth dates changed by British officials so they could be interned at a controversial detention center run by the Home Office, The Observer reported on Sunday, citing a group that helps migrants entering the UK.
The Refugee Council told the British newspaper that it interviewed 16 children recently released from the Manston Asylum Center in Kent. The boys told the organization that they were all aged between 15 and 17, but were recorded as over 18 by Home Office staff. Three had photographs of passports or ID documents apparently proving their age, but the Council said this evidence was ignored.
The boys were then held in Manston for up to 20 days at a time, before the center was closed last week following allegations of overcrowding and violence, and the death of one detainee allegedly infected with diphtheria.
The Manston center was built to handle record numbers of migrants crossing the British Channel to enter the UK. More than 40,000 people have made the journey so far this year, according to Home Office data – the highest figure since record keeping began in 2018. The largest share of the migrants are from Albania, a country that is considered "safe" by the British government.
Once released from temporary centers like Manston, children registered as adults can be sent to adult accommodation, usually in hotels, across the UK. The Refugee Council argues that minors should be placed into care instead, and said it has taken 92 minors out of the adult system and into care since September.
While activists say the system is failing children, Home Office figures from January 2018 to March 2022 show that 2,722 out of 4,814 unaccompanied migrants claiming to be children were discovered to be adults once investigated. The remaining 9,394 unaccompanied migrants claiming to be underage were not investigated.
Original Post: rt.com
Macron's Electoral Campaigns Under Investigation – Media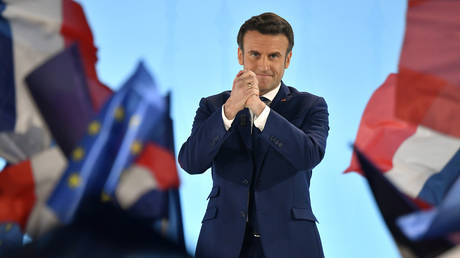 French prosecutors have launched a probe into suspected illegal election financing
French President Emmanuel Macron's 2017 and 2022 election campaigns are reportedly under investigation by the National Financial Prosecutor's office. The probe is focused on illegal financing of presidential campaigns and suspicions of wrongdoing surrounding contracts with a US-based consulting firm.
The investigation was announced by the prosecutor's office in a Twitter post on Thursday. Prosecutors did not confirm the probe was targeting Macron's campaigns, but said they were trying to bring clarification to the issue following media reports. French newspaper Le Parisien has suggested that Macron's 2017 campaign was linked to US consulting giant McKinsey & Company.
Campaign funding in France is strictly controlled and funding of presidential bids by private companies is illegal. Individual contributions are also heavily regulated.
While the prosecutor's statement does not mention Macron or his party by name, it says that a judicial inquiry was opened late last month into alleged "inconsistent campaign accounts" and the underbilling of work performed by consultancy firms during recent electoral campaigns. Macron has long faced scrutiny over his alleged ties to McKinsey, dating back to his first election bid in 2017.
Prosecutors also say they have opened an investigation into suspected favoritism in relation to these campaigns after Le Parisien pointed to suspicious "conditions" under which public contracts were granted to McKinsey by the elected French government.
According to a four-month investigation led by French senators and published in March, the government had signed contracts worth at least $2.4 billion with consultancy firms since 2018. The report suggested that since Macron came into power in 2017, government ministries had more than doubled their expenses on consulting services.
The Justice Ministry has another ongoing investigation examining suspected tax fraud committed by the McKinsey group, which was opened in March. The consulting agency has denied the allegation and insisted that it "respects French tax rules that apply to it."
Responding to the launch of the criminal probes, Macron also denied any wrongdoing and said he had "nothing to fear" and claimed that the "core of the investigation" was not about him. Previously, the president said he was "shocked" by the suspicions of tax evasion by consulting firms his government had hired.
Original Article: rt.com
Taiwanese Envoy Explains Why He Congratulated China's Xi
TSMC founder Morris Chang raised eyebrows by warmly greeting the Chinese president during a rare face-to-face encounter
Taiwanese billionaire Morris Chang has dismissed speculation that the Taipei government orchestrated his encounter with Xi Jinping at last week's Asia-Pacific Economic Cooperation (APEC) summit in Bangkok, saying it was his own idea to warmly greet and congratulate the Chinese president when their paths crossed.
"Taiwan's Presidential Office told me beforehand that if there was an opportunity, there was no need to avoid meeting or greeting him," Morris said on Monday at a press briefing in Taipei. "That was the only instruction."
Chang, the founder of semiconductor giant TSMC, represented Taiwan as a special envoy at APEC. His chance meeting with Xi on Friday was a rare face-to-face encounter for a Taiwanese official, as Beijing cut off formal communication with Taiwan's government after President Tsai Ing-wen came to power in Taipei in 2016.
The meeting raised eyebrows not only because it came amid heightened tensions between China and Taiwan, but also because Chang congratulated Xi on the Chinese Communist Party's 20th National Congress last month in Beijing. Xi spoke boldly of China's sovereignty over Taiwan at the twice-a-decade congress, saying reunification with the self-governing island "must be realized."
"I later congratulated Xi on the success of the 20th party congress and talked about my own health condition, which were all my personal ideas," Morris told reporters. Tsai respected the envoy's decision and his interactions with Xi, said Hsu Szu-chien, deputy secretary-general of Taiwan's National Security Council.
Chang, 91, was born in Ningbo, one of mainland China's oldest cities, in 1931, before the civil war that ended with the retreat of Chiang Kai-shek's Nationalist forces to Taiwan in 1949. Chang left China to study in the US, where he earned engineering degrees from MIT and Stanford University. He founded TSMC in 1987 and built what became Asia's largest publicly traded company by market value.
As the world's dominant maker of advanced computer chips, TSMC is a key battleground in the US effort to block China's access to high-end semiconductor technology. Just last month, the company suspended its work with a Chinese chipmaker to ensure compliance with new US regulations.
TSMC is building a chip plant in Arizona and will host the US commerce secretary when it holds a "tool-in" ceremony on December 6. Chang told reporters that he would attend the event and that TSMC had invited US President Joe Biden.
Source Here: rt.com