Donald Trump Claims FBI 'stole' His Passports During Mar-a-Lago Raid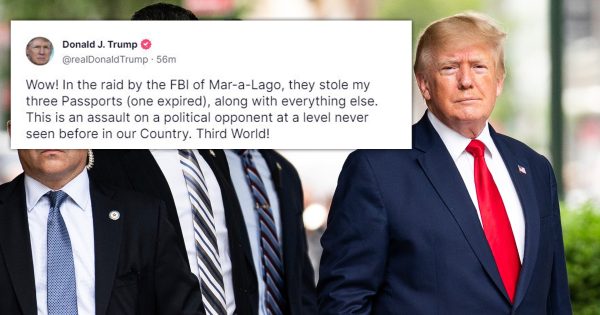 Ex-President Donald Trump said the FBI 'stole my three Passports' in a Truth Social post on Monday (Pictures: AP/Truth Social)
Former President Donald Trump is now claiming that FBI agents 'stole' his passports during their raid a week ago.
'Wow! In the raid by the FBI of Mar-a-Lago, they stole my three Passports (one expired), along with everything else,' Trump wrote on his Truth Social platform on Monday afternoon.
'This is an assault on a political opponent at a level never seen before in our Country. Third World!'
If the FBI indeed seized Trump's passports, he would not be able to travel outside of the US.
The ex-president may have had a red diplomatic passport for official government travel, on top of his regular blue passport for American citizens, according to the Daily Mail.
Trump's social media post came hours after he gave his first interview since the FBI executed a search warrant last Monday. He told Fox News Digital that 'the country is in a very dangerous position'.
'There is tremendous anger, like I've never seen before, over all of the scams, and this new one – years of scams and witch hunts, and now this,' said Trump.
Breaking story, check back for updates…
Source Here: metro.co.uk
France Hopes to Replace Notre-Dame's Spire by the End of 2023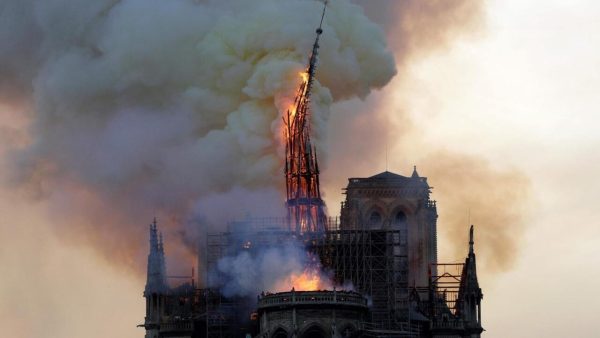 Notre-Dame cathedral, badly damaged by fire in 2019, should reopen by the end of 2024, according to France's Culture Ministry – too late for the Paris Olympics. The cathedral's distrinctive spire should nonetheless be back in place by the end of this year.
While the culture ministry, which is responsible for the cathedral's structure, says reconstruction work is progressing "at a good pace", the cathedral will no
Original Post: bignewsnetwork.com
LGBT+ History Month in London: 8 Events in the Capital in February 2023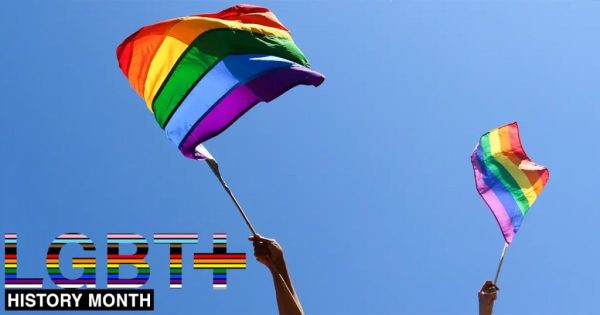 There are plenty of great LGBT+ events going on in the capital this month (Picture: Getty)
February is LGBT+ history month and there are so many ways to commemorate the occasion in London.
From LGBT+ history walking tours, to drag events and pub quizzes, there's bound to be something for everyone.
This year's theme is #BehindtheLens and celebrates LGBT+ peoples' contribution to cinema and film from behind the lens so there are also plenty of film related events taking place across the capital.
Here's our round up of the best events the month has to offer.
LGBT+ history walking tours
London With A Local is carrying out a number of free LGBTQ+ history tours in the capital across February.
Expert tour guides will give you an insight into everything from how the queer influence of the Roman's shaped the city, to the Aids crisis and the history of the iconic Heaven nightclub.
The tours begin at 11am, last for two hours and take place on every Sunday in February (February 5, 12, 19 and 26).
To find out more info and to book tickets visit the London With A Local website.
The meeting point for the tours is The Clermont Hotel, Strand, London WC2N 5HX.
This year's theme is Behind The Lens (Picture: Getty)
'Quiztorical' quiz night
Sports Media LGBT+ and the West London Queer Project are hosting a charity quiz night on February 9, to raise money for LGBTQ+ youth homelessness charity akt.
The quiz will include questions on queer history but will also cover a wider range of topics.
It's £5 to enter , starts at 7pm and is open to LGBTQ+ people and allies.
More info can be found on the Sports Media LGBT+ website.
The Duchess, W6 OXF.
Fierce Queens: All Aboard
On February 24, Fierce Queens will be taking over the Cutty Sark in Greenwich, for a night of cabaret, queer history and more, hosted by Drag King and Queen, Adam All and Apple Derrieres.
The event starts at 7pm and tickets are £14 for Royal Museums Greenwich members, £16 for non members and £12 for concessions.
For more information and to book tickets visit the Royal Museums Greenwich website.
Cutty Sark, King William Walk, London SE10 9HT
LQBTQ+ Film Day at the British Museum
The British Museum is celebrating this year's LGBT+ history month theme, Behind the Lens, with a day showcasing LGBTQ+ short films Gay Black Group, What am I? and Sally Leapt Out of A Window Last Night.
There will also be a guided tour of some of the British Museum artifacts that have LGBTQ+ connections and there will be a live poetry reading from Simon Maddrell.
The event takes place on February 25 from 10:30-4 and is free to attend.
The British Museum, Great Russell St, London WC1B 3DG
For more information and to book tickets, click here.
Kids storytime event with Dani the Storyteller
Under 5s can take part in a free immersive story telling experience on February 17, as Dani the storyteller takes them through the history of Islington's Pride movement.
Dani will take the children on a journey as they play football with Stonewall FC, drive a red bus to the first-ever Pride March and celebrate under a giant rainbow flag.
The event takes place from 10-11am and more information can be found here.
Cally Clock Tower Centre, Caledonian Park Market Road London N7 9PL
Pride banner designing and making workshop
Pride banner making is just one of many great activities you can do this LGBT+ History Month (Picture: Getty)
El Warcha are putting on Pride Banner designing and making workshops at Wood green Library.
The designing workshop is on February 4 and then there is a separate workshop to make the banner you have designed on February 11.
The banners will celebrate inclusivity in the community and will be displayed in the library.
This event is for ages 14+ and is free to attend.
More info can be found here.
Nobody's Perfect
Nobody's Perfect is a film event that will take place at St Pancras hospital on February 15, that will explore representation of LGBTQ+ people has changed on the big screen over the decades.
The event will include research from students at The University of Westminster and an introduction by Professor Pippa Catterall.
The takes place from 6:30 to 8:30, is free to attend and light refreshments will be provided.
More info can be found here.
AIDS: A cultural history
Aids: A Cultural History is a lecture discussing the virus's impact on the LGBT+ community (Picture: Getty)
Aids: A Cultural History is a talk by Professor Joanna Bourke which focuses on the period before antiretroviral drugs were developed to treat the virus.
The lecture also discusses: 'questions of civil liberties, gender and sexuality, race, religion, and cultures of both harm and care'.
It takes place at 6pm on February 16 and is free to attend.
More information can be found here.
Barnard's Inn Hall, Holborn, London, EC1N 2HH
Lots more great events can be found here.

MORE : I tried not to think of past pain – but ignoring LGBTQ+ history does more harm than good


MORE : Terminally ill LGBT+ people should feel comfortable being themselves at the end

Follow Metro across our social channels, on Facebook, Twitter and Instagram
Share your views in the comments below
Source Here: metro.co.uk
Speeding Driver Who Killed 'selfless' Dad-of-two in Hit-and-run Jailed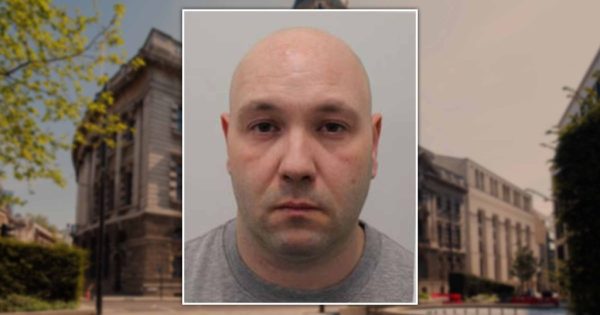 Dad-of-three John Wilson was sentenced at the Old Bailey (Picture: Central News/REX)
A motorist who killed a 'selfless' father-of-two in a hit-and-run on a pedestrian crossing has been jailed.  
John Wilson, 39, was travelling at 60mph on a 40mph dual carriageway when he hit Tarsem Randhawa, 55, while undertaking another car.  
Mr Randhawa, a financial advisor, died at the scene on Great West Road in Isleworth, west London.   
Wilson, a father-of-three, was driving his fiancee's car without a licence or insurance when he hit the victim on April 28 last year.  
He only confessed after police arrived at her home to arrest her for the offence, the Old Bailey heard.  
Mr Randhawa, a devoted Chelsea fan, was described by his son, Marco, as 'the most innocent, humble, selfless kind-hearted man'.  
'He was adored by everyone and the amount of love and support we received following his passing was truly overwhelming.'  
His second son, Tiago, described his father as 'his hero' and 'his rock'.  
'I thought I'd have Paps for my whole life,' he said.  
'I thought he'd be there as I began my career, I thought he'd be there when I got married and I thought he'd be there when I had kids. 
'The pain of knowing that that future has been robbed from Paps, from me, from everyone has left me in a deep dark hole which can never be filled.  
To view this video please enable JavaScript, and consider upgrading to a web
browser that
supports HTML5
video
'We have lost someone so beautiful, everyone's favourite person.   
'The greatest pain is knowing how much pain Paps would have been in, to know that as quick as his death may had been there was also that split second when he knew he had lost it all.  
'An entire life of dedication, laughter and loving, had just disappeared.  
'To know my hero had to go through that hurts the worst, to know he was completely helpless as his life vanished as if he had never existed.'  
Wilson looked away when the brothers walked past him in the dock.  
Mr Randhawa's sister, Binda Rai, said his death 'tore our world apart and it remains so to this day.'  
'My brother shouldn't have died and he certainly didn't need to die at such a young age and in such a brutal way. A part of me has gone with him,' Ms Rai said in a victim impact statement.  
Sentencing him to 18 months in prison, Judge Charles Gratwicke told him: 'You were driving above the speed limit.  
'You were undercutting a vehicle which was observing the speed limit.   
'Why you were speeding, only you know. If you had been observing the speed limit you could have swerved to the right and the collision could have been avoided.' 
Wilson, of Brentford, west London, admitted causing death by careless or inconsiderate driving; causing death by driving a vehicle whilst uninsured and without a licence; and failing to stop after a traffic accident. 
He has been disqualified from driving for two years and nine months. 
Get in touch with our news team by emailing us at webnews@metro.co.uk.
For more stories like this, check our news page.
Original Source: metro.co.uk