Frank Ocean Sells Gold and Diamond $25,000 C**k Ring, Because Why Not?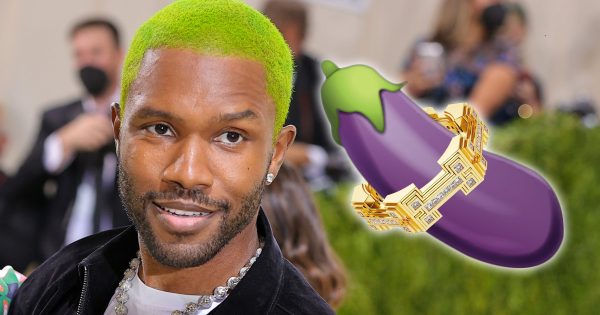 Frank Ocean has raised eyebrows with his latest release (Picture: Getty / Homer)
Frank Ocean has released a new collection of accessories through his luxury goods company, including a $25,000 cock ring.
Because, why the hell not?
The Lost singer sent fans into a spin with a post on the brand's official Instagram page, posting a pixelated picture of said ring being modeled.
'The XXXL H-Bone Ring with Stones is hand made of 18 karat yellow gold with an array of channel set princess-cut diamonds and layers that express a pixelated bone or an H-motif, finished with a high polish,' the caption read.
However, if you're planning an early Christmas, or even Valentine's Day present for your loved one, you might need to get saving.
That exact cock ring will set you back a whopping $25,570, plus we assume a little bit extra on wrapping paper if you want to spruce it up.
Got a spare $25,000 handy? Frank has you covered (Picture: Homer)
There are cock rings on offer that may be more budget friendly, including one for $1,365 which comes in many other colors.
As well as this, Homer also offers pendants, belt buckles, scarves and a host of other gift ideas.
Fans couldn't get enough of Frank's offerings, questioning whether the Novacane musician would ever get back into the studio now that he can rake in a fortune in cock rings.
Flocking to Twitter, one joked: 'Frank Ocean selling a cock ring instead of coming out with an album.'
Fans couldn't get enough of it (Picture: WireImage)
'Proposing to my gf with the Frank Ocean cock ring,' a follower said.
Another laughed: 'Babe what's wrong? Why aren't you wearing your $25,000 cock ring designed by Frank Ocean?'
'No way Frank Ocean dropped a cock ring before an album,' a Twitter user fumed.
As a fan pleaded: 'Would anybody like to float me ~$25K for the Frank Ocean cock ring.'
Frank, who is notoriously private, launched Homer last year.
The wildly talented musician previously shared his thoughts on the high-end products the site offers in a rare interview last year.
'I didn't want our work to be any less expensive than Cartier,' he told the Financial Times.
'Mostly because it's five letters and the dotcom was available,' he added of the brand's name.
'But also because Homer is considered the father of history and history is meant to endure – the same as diamonds and gold – and I know Homer used papyrus, but I've always liked the idea of carving history into stone.'
Got a story?
If you've got a celebrity story, video or pictures get in touch with the Metro.co.uk entertainment team by emailing us celebtips@metro.co.uk, calling 020 3615 2145 or by visiting our Submit Stuff page – we'd love to hear from you.

MORE : Steps star Claire Richards still worries about what people think of her


MORE : Kylie Jenner gives full Kylie Minogue as she hits another London hotspot with beau Travis Scott

Original Post: metro.co.uk
Speeding Driver Who Killed 'selfless' Dad-of-two in Hit-and-run Jailed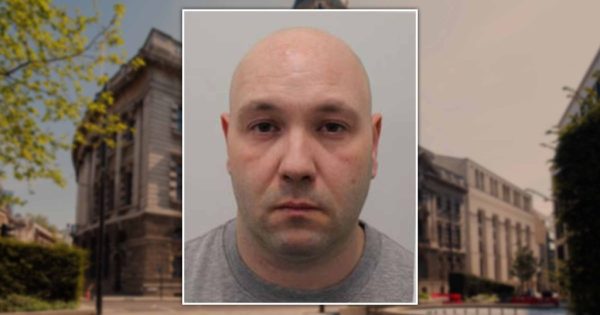 Dad-of-three John Wilson was sentenced at the Old Bailey (Picture: Central News/REX)
A motorist who killed a 'selfless' father-of-two in a hit-and-run on a pedestrian crossing has been jailed.  
John Wilson, 39, was travelling at 60mph on a 40mph dual carriageway when he hit Tarsem Randhawa, 55, while undertaking another car.  
Mr Randhawa, a financial advisor, died at the scene on Great West Road in Isleworth, west London.   
Wilson, a father-of-three, was driving his fiancee's car without a licence or insurance when he hit the victim on April 28 last year.  
He only confessed after police arrived at her home to arrest her for the offence, the Old Bailey heard.  
Mr Randhawa, a devoted Chelsea fan, was described by his son, Marco, as 'the most innocent, humble, selfless kind-hearted man'.  
'He was adored by everyone and the amount of love and support we received following his passing was truly overwhelming.'  
His second son, Tiago, described his father as 'his hero' and 'his rock'.  
'I thought I'd have Paps for my whole life,' he said.  
'I thought he'd be there as I began my career, I thought he'd be there when I got married and I thought he'd be there when I had kids. 
'The pain of knowing that that future has been robbed from Paps, from me, from everyone has left me in a deep dark hole which can never be filled.  
To view this video please enable JavaScript, and consider upgrading to a web
browser that
supports HTML5
video
'We have lost someone so beautiful, everyone's favourite person.   
'The greatest pain is knowing how much pain Paps would have been in, to know that as quick as his death may had been there was also that split second when he knew he had lost it all.  
'An entire life of dedication, laughter and loving, had just disappeared.  
'To know my hero had to go through that hurts the worst, to know he was completely helpless as his life vanished as if he had never existed.'  
Wilson looked away when the brothers walked past him in the dock.  
Mr Randhawa's sister, Binda Rai, said his death 'tore our world apart and it remains so to this day.'  
'My brother shouldn't have died and he certainly didn't need to die at such a young age and in such a brutal way. A part of me has gone with him,' Ms Rai said in a victim impact statement.  
Sentencing him to 18 months in prison, Judge Charles Gratwicke told him: 'You were driving above the speed limit.  
'You were undercutting a vehicle which was observing the speed limit.   
'Why you were speeding, only you know. If you had been observing the speed limit you could have swerved to the right and the collision could have been avoided.' 
Wilson, of Brentford, west London, admitted causing death by careless or inconsiderate driving; causing death by driving a vehicle whilst uninsured and without a licence; and failing to stop after a traffic accident. 
He has been disqualified from driving for two years and nine months. 
Get in touch with our news team by emailing us at webnews@metro.co.uk.
For more stories like this, check our news page.
Original Source: metro.co.uk
Man Admits Killing Two Schoolboys on Their Bikes the Day Before He Was Due to Go on Trial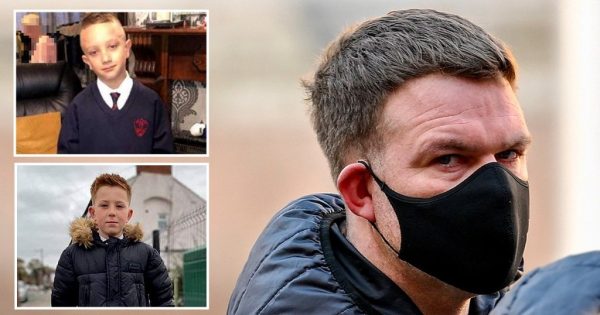 Jack Hart changed his plea to guilty just hours before he was due to go on trial after killing two schoolboys after knocking them off their bikes (Picture: HullLive/MEN)
A driver who killed two schoolboys after knocking them off their bikes has changed his plea to guilty the day before he was due to go on trial.
Jack Hart's BMW struck 10-year-old Steven Duffield and Mason Deakin, 11, as they rode on a flyover at Anlaby Road in Hull.
He was said to have been speeding at the time of the incident and had driven into a bus lane.
Hart, of Anlaby Road, Hull, was refused bail and remanded in custody after he left it until the day before a trial was due to start before he pleaded guilty.
 The lengthy delay greatly increased the anguish of the bereaved families.
He had been speeding at the time of the accident and had driven into a bus lane. He later removed a dashcam.
Hart, 32, had previously denied causing the deaths of the two boys on November 2, 2020 by dangerous driving.
Mason died two weeks after the crash (Picture: MEN Media)
Steven was killed in the accident (Picture: UNPIXS)
Police were called to Anlaby Road and the two boys were rushed to hospital (Picture: MEN Media)
The pair of best friends were riding their bicycles along a busy stretch of Anlaby Road near the East Yorkshire buses garage when the accident happened at about 6.10pm.
Both boys were taken to Hull Royal Infirmary but Steven later died.
Mason was kept in intensive care and had been transferred to Leeds General Infirmary, where he remained in a coma and on life support, but he died two weeks later.
Hart appeared before Hull Crown Court for a plea hearing ahead of the trial, which had been due to start on Tuesday.
His not guilty pleas to the charges were entered during an earlier appearance at the court in June.
Hart was represented for the latest hearing by Charlotte Baines, who said that the seriousness of the case we that fact that he contravened a bus lane and had been speeding before the fatal collision.
He at first did not accept that he had anything to do with a missing dashcam, although, after the case was stood down for Hart to give further details on this, Miss Baines later said that he did not now want to put in a basis of plea over his version of that matter.
She said that Hart had indicated that he would be changing his pleas to guilty a few days or weeks ago.
She asked for Hart to be allowed bail until the day of sentence so that he could sort out his affairs. She added that he had always attended previous hearings.
'He has been on bail throughout,' said Miss Baines. 'There has been no difficulty with him surrendering to bail throughout the proceedings.'
She added that she wanted to collect character references and information from a 'health specialist' who had been working with him.
But Judge John Thackray KC said: 'He has had two years to get his affairs in order. He has played the system and left it to the last possible minute. His plea has come over two years later than it should have done.'
Hart curled his lip and stared ahead when he was told that he would be remanded in custody.
 Judge Thackray said that Hart faced a 'very significant sentence measured in years'.
Hart will be sentenced on Wednesday.
Get in touch with our news team by emailing us at webnews@metro.co.uk.
For more stories like this, check our news page.
Article: metro.co.uk
Arsenal Make World-record Transfer Offer for Man Utd Forward Alessia Russo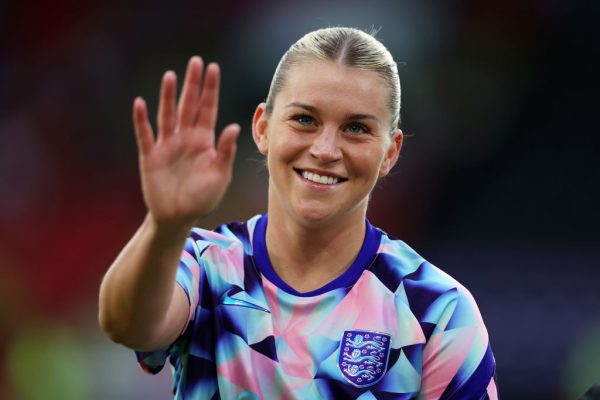 Alessia Russo has scored 10 goals in 17 games for England (Picture: Getty)
Arsenal have tabled a world-record transfer bid for Manchester United and England forward Alessia Russo, according to reports.
Russo, 23, has scored 19 goals in 44 appearances for United since signing from Brighton in the summer of 2020.
She has also developed into a key player for England, netting 10 goals in 17 caps and helped the Lionesses become European champions last summer.
Russo will be out of contract come the summer and while Manchester United are keen for her to remain at Old Trafford, talks over a new deal have not yet resulted in an extension.
According to The Athletic, Arsenal are determined to bring Russo to north London and have submitted a world-record offer to United.
While the exact figures of the proposed deal have not been stated, the world-record signing in the women's game is currently Keira Walsh's £400,000 move from Manchester City to Barcelona last summer.
Manchester United are yet to respond to Arsenal's offer but are believed to be reluctant to lose Russo, who has five goals in nine Women's Super League games this season.
More to follow…
January transfer window – FAQs
Original Source: metro.co.uk