Gillian McKeith Faked Pregnancy to Dodge I'm a Celebrity Bushtucker Trials: 'I Tried Everything to Get Out'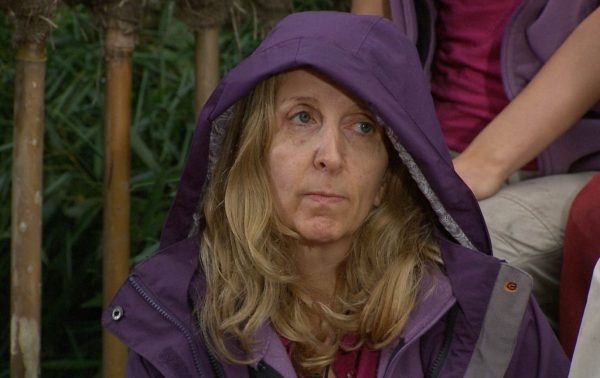 Gilliam McKeith had quite the journey during her time on I'm A Celeb (Picture: ITV)
Former I'm A Celebrity…Get Me Out of Here! star Gillian McKeith revealed that she actually faked a pregnancy to get out of doing gruesome bushtucker trials.
The You Are What You Eat host, 63, had a turbulent journey on the hit survival series, with viewers at home repeatedly voting for her to perform in every grisly task.
One of the stand-out moments to date, was when the TV personality fainted live on-air after presenters Ant and Dec revealed she would be taking part in a live trial.
Reflecting on her hellish stint on the annual programme, Gillian revealed just how far she went to avoid being in close proximity with the critters.
'I tried everything to get out of these trials,' she said.
'I tried telling them I was pregnant and they didn't believe me. I said, "I do actually believe I am pregnant and we really must take this seriously,"' she added to The Sun.
One of the stand out moments from the series was when the star fainted live (Picture: ITV)
'I tried telling them I was pregnant and they didn't believe me,' she said. (Picture: REX)
Gillian recently reflected on her jungle journey earlier this month to mark the return of series 22 – which features Matt Hancock, Boy George and Charlene White.
Asked what she hated most about her stint in the jungle, Gillian admitted: 'Everything! It was horrendous! I was out every single day doing trials!'
'Then you pretended to faint,' Carol Vorderman quipped, and the TV star was quick to protest her innocence and pointed to her history of fainting.
'I did not pretend to faint,' she said. 'I have a medical condition. I can't believe you're mocking it! That's terrible – since five years old!'
To view this video please enable JavaScript, and consider upgrading to a web
browser that
supports HTML5
video
Gillian also joked that 'leaving' the camp was the only redeeming feature of her time on the show, before admitting she did make 'a couple of friends', although she 'wasn't in camp very often' because of all the trials she was voted to do.
It was also reported that Gillian is set to make a glorious comeback in the All-Stars special.
'Gillian's performance in 2010 was nothing short of legendary,' a source told the publication.
Adding to The Sun, the insider revealed: 'Talks are still ongoing and advanced, but everyone is confident she will put pen to paper and head to South Africa for filming in the next few months. It'll be telly gold.'
I'm a Celebrity…Get Me Out of Here! returns tonight at 9pm on ITV.
Got a story?
If you've got a celebrity story, video or pictures get in touch with the Metro.co.uk entertainment team by emailing us celebtips@metro.co.uk, calling 020 3615 2145 or by visiting our Submit Stuff page – we'd love to hear from you.

MORE : Kim Woodburn on I'm A Celeb 2022: Boy George has the nerve to look down on Matt Hancock? Oh please, behave yourself


MORE : Denise Welch and many more call out I'm A Celebrity winner Toff for praising 'likeable' Matt Hancock

Source Here: metro.co.uk
GP Accused of Sex Attacks on Patients Said They Wanted Exams Due to Jade Goody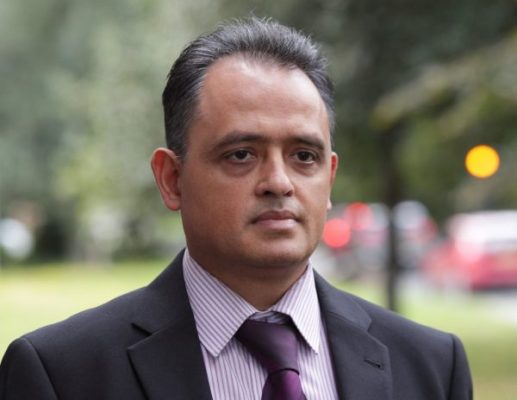 Manish Shah is accused of molesting women at his surgery (Picture: PA)
A GP accused of carrying out intimate exams on women's vaginas and breasts when they weren't needed has claimed he only did it because they were anxious.
Manish Shah, 53, told police that patients were more anxious following the high profile death of Jade Goody, claiming they asked for the exams.
The reality TV star died from cervical cancer aged 27 in 2009.
'It is well documented that these cases helped raise general awareness of women's health issues,' Shah claimed.
'It is better to examine the patients rather than sticking to the educated guidelines and failing to check a patient.'
Shah is accused of abusing eight women, some of them teenagers, at a medical centre in Romford, Essex, between October 2009 and July 2013.
The Old Bailey heard today that during police interview Shah said he 'observed the more proactive rather than reactive approach taken in America.'
Manish Shah is accused of assaulting eight patients (Picture: PA)
'I only carry out intimate examinations when there is a need to do so,' he added.
'I have a thorough and methodical approach and this may mean I am more thorough than my peers.
'I am deeply shocked by these allegations. I believe that all the examinations I undertook on these patients are clinically justified.'
Shah outlined that it was standard practice for patients being screened to take their clothes off and he would always wear gloves before examinations.
Denying any sexual motivation in touching his patients, Shah said the checks 'were all a result of requests from my patients who were anxious for their health.
Insisting he did not act in a sexually motivated manner, Shah told police there were instances where he told patients that examinations were not necessary, but they asked for one anyway. Other times he advised examination but patients were not keen so he did not
Shah added: 'Guidelines are not tramlines that must be obeyed in all circumstances.'
Reality star Jade Goody died of cervical cancer in 2009 (Picture: PA)
He did accept that 'in comparison to other GPs I may have a relatively low threshold for asking for a review. My decision to conduct intimate examination is sometimes made to address a patient's anxieties.
'My practice may not be typical of all GPs, but as far as I am aware I have never missed cancer in all my years as a doctor.'
Shah, from Romford, h is said to have persuaded women to have invasive vaginal examinations and breast examinations when there was no medical need for them to be conducted, and to have breached the guidelines on use of chaperones.
He denies 23 counts of assault by penetration and 18 counts of sexual assault.
The trial continues with Shah due to give evidence tomorrow.
Get in touch with our news team by emailing us at webnews@metro.co.uk.
For more stories like this, check our news page.
Original Article: metro.co.uk
Mouldy Council House 'leaves Asthmatic Boy in Hospital Three Times in Six Weeks'
The whole family's health has suffered because of the stubborn mould (Picture: Media Scotland)
A panic-stricken mum has watched her asthmatic son be hospitalised three times as a blanket of mould sweeps her home.
Laura Nicholson, 37, says the walls of her Motherwell, North Lanarkshire, home are wet to the touch and bedding and furniture are covered in sticky fungus.
Son Kayden, 12, has been taken to the hospital with breathing difficulties which Laura says is because of the stubborn mould that has burrowed in their house.
In a years-long battle, Laura deep cleans the flat almost daily to keep the mould at bay — yet it keeps coming back.
Laura said: 'I'm crying out for help and I feel like I'm getting nowhere. It's like I'm being ignored and my children's lives are at risk.
'I don't know where else to turn with this and it's affecting our health.
'I am at my wits end trying to protect my children. The dampness started when we moved into the property six years ago but it wasn't as bad then.
Son Kayden has been hospitalised three times in recent weeks (Picture: Media Scotland)
'As the years have gone, it's gotten worse but it has been ridiculous since last year. The carpets are wet and the walls are black.
'My son has been at the hospital three times in the last month and half with his asthma. He's been sent home from school.
'The damp just triggers him. I'll see him walking to the bathroom and
he's having to catch his breath because of the dampness.'
Laura is now sleeping in the living room with her four-month-old, River-Amari, in a bedside crib. But the mould is spreading on it as well and she's binned the sofa.
She's tried everything at this point, she said. Leaving windows open, not placing things up against the wall and getting people to repair the home.
Her daughter, Mia, 10, is also feeling unwell.
'It's affecting all our health,' Laura added, 'and I already suffer from depression and anxiety.'
She's battled for years with the mould problem (Picture: Media Scotland)
When a council official said they'd visit the home only to not show up, Laura cleaned the home again as she has done countless times.
Yet when a council worker arrived last Friday after she cleaned, the council said they couldn't find any mould at the property.
'This house is making my kids ill, and I can no longer keep putting their health and life at risk with asthma attacks and dampness into their lungs,' Laura said.
'I've done everything I can to try and stop the dampness but it's in
the walls no matter how much you paint, wipe or clean.
'I was meant to get another house when my boy turned nine because of North Lanarkshire Council rules that opposite sex can't share a room. He's now 12 and my wee girl is 10.
'They're still sharing a bedroom because the other room is unliveable — the walls are black.'
As Brits struggle to afford to heat their homes, mould poses a risk (Picture: Media Scotland)
A spokesperson for North Lanarkshire Council said: 'We are working with Miss Nicholson to resolve concerns which have been raised about condensation dampness in her property and are treating this as a priority.
'We managed to visit the property [November 10] after several attempts were made to gain access over the last few months. No mould was found in the property during our visit; however, we will work on areas which Miss Nicholson identified.
'We will carry out work to reseal and remove staining from windows. We are also providing practical advice and support to help properly heat and ventilate the property.
'Our housing allocations team will be in touch with Miss Nicholson, when a suitable property meeting her housing requirements and areas which she has identified becomes available.'
A wandering mould spore only needs a few essentials to get by and reproduce: Moisture, oxygen and a surface to grow on.
Leaky pipes, damp basements or rain seeping in because of roof damage or drafty window frames are the usual ways in for mould.
And once it sticks and spreads, mould can pose a risk for vulnerable older people, children and those with weakened immune systems, according to the NHS.
It can cause health problems that range from itchy eyes to asthma attacks and even permanent lung damage.
Mould is typically found crawling up walls, floors, ceilings, carpets and other moisture-exposed fabrics.
Get in touch with our news team by emailing us at webnews@metro.co.uk.
For more stories like this, check our news page.
Original Source: metro.co.uk
Beyonce Leads Grammy 2023 Nominations and Ties With Jay-Z for Most Nods Ever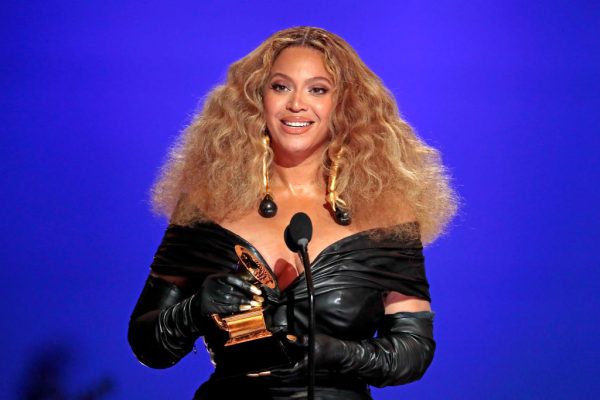 Beyonce is leading the way at the Grammys 2023, with nine nominations (Picture: Getty)
The nominations for the Grammys 2023 have been announced, with Harry Styles, Adele, Kendrick Lamar, DJ Khaled and Beyonce all battling out for the trophies.
The ceremony is taking place in LA on February 5, with Machine Gun Kelly, Olivia Rodrigo, John Legend and Smokey Robinson on hand to announce the nominees earlier today – days before the Latin Grammys kick off.
Queen Bey is leading the way, with a whopping nine nominations, thanks to her incredible return.
She has been tipped for both record of the year and song of the year for Break My Soul, as well as the coveted album of the year for Renaissance.
Not only could the Crazy In Love singer sweep the board, but this also means that she is tied as the most-nominated act of all time – with husband Jay-Z.
Power couple indeed.
She is tied for most Grammy nominations ever (Picture: Getty)
Of course, she has some competition in those categories from Kendrick, who is just behind her with an incredible eight nominations.
He has also been mentioned in the running for best rap performance and best rap song for The Heart Part 5.
It was also a great day for Adele, with her eagerly-anticipated return to the charts netting her seven nominations, including record of the year and best pop vocal album.
Adele is also in the mix – will we be seeing this iconic pose again? (Picture: Getty)
Harry is also in the running with six nods, alongside Future and DJ Khaled.
There have been some changes this year including five new categories – songwriter of the year, alternative music performance, best spoken word poetry album, score soundtrack for video games and other interactive media, and Americana music performance
However, one act that wasn't in the mix was Silk Sonic, after Bruno Mars announced that he and Anderson .Paak had decided against submitting their album, An Evening With Silk Sonic, forward for consideration.
Harry Styles has a whopping six nominations to his name (Picture: Rex)
Despite sweeping the board at the Grammys in April, he confirmed that we would not get a repeat at the next bash.
'We truly put our all on this record, but Silk Sonic would like to gracefully, humbly and most importantly, sexually, bow out of submitting our album this year,' he said in a message via Rolling Stone.
'We hope we can celebrate with everyone on a great year of music and partake in the party. Thank you for letting Silk Sonic thrive.
'Andy and I, and everyone that worked on this project, won the moment the world responded to Leave The Door Open. Everything else was just icing on the cake.
'We thank the Grammys for allowing us to perform on their platform – not once but twice – and awarding us at last year's ceremony. We'd be crazy to ask for anything more.'
Bruno didn't shed light on what led to their decision, but Recording Academy CEO Harvey Mason Jr accepted the stance.
He added in a separate statement: 'We appreciate their decision not to submit this year but look forward to celebrating an amazing year in music together.'
Got a story?
If you've got a celebrity story, video or pictures get in touch with the Metro.co.uk entertainment team by emailing us celebtips@metro.co.uk, calling 020 3615 2145 or by visiting our Submit Stuff page – we'd love to hear from you.

MORE : Randy Orton's wife shares hospital photo of WWE legend in heartfelt anniversary post


MORE : Bake Off is rubbish nowadays – if it was a cake it would have a soggy bottom

Follow Metro on Snapchat
You can follow our new Snapchat show Pop Cultur'd, the go-to place for all things pop culture.
Keep up with the latest Showbiz exclusives by following Metro Showbiz on Snapchat.
And football fans can indulge in all the transfer gossip and more on Metro Football on Snapchat.
Original Post: metro.co.uk