Gob-smacking Bazball Proving As Successful As It Is Seductive As England Stun Pakistan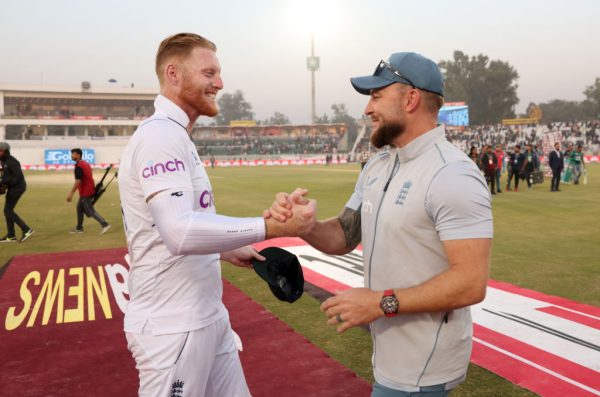 Ben Stokes and Brendon McCullum celebrate England's remarkable win (Picture: Getty)
Forget whether this was one of England's greatest ever Test wins, which it was, and realise instead that it was the greatest expression yet of Bazball – which is remarkable given the extraordinary results that phenomenon has yielded in its spirited dismantling of Test match orthodoxy.
To win in Pakistan as a visiting team is fiendishly difficult, the ultra-benign pitches and an opponent who knows how to use them make it so. In 61 years, England have won just three Tests there, including today's victory by 74 runs in Rawalpindi. Unsurprisingly, something that scarce is rightfully prized, hence the superlatives emanating from every quarter. 
What made this triumph stand prouder is that its conception and execution were more audacious than anything attempted by an England team previously. From the galloping scoring-rate; to the attacking bowling and field settings; to the bold declaration which gave Pakistan (who'd made little running in the match) the chance of snatching a win; the intention was to bat for two days and field for three.
It was the ultimate expression of risk and reward and for that Ben Stokes, the captain, must take the bulk of the plaudits. Indeed, Nasser Hussain, who captained England from 1999-2003, went as far as to say it was 'the greatest bit of England captaincy he'd ever seen'. It was certainly daring.
Although risking defeat to win was commonplace in county cricket during the three-day era 25-plus years ago (there being no points for draws), few Test captains ever contemplate declaring except from an impregnable position. It is rare and in 145 years only 13 have done so and lost, one of them Hansie Cronje after he'd been nobbled by match-fixers.
Stokes set Pakistan 342 to get in the final four sessions of play, which may not seem overly generous until you factor in that the pitch was wearing better than a marble floor and 1,500 runs had already been scored in 292.2 overs (a collective run-rate of 5.1 runs an over). Offering Pakistan the genuine chance of an undeserved win was the tempter needed if the match was not to end as a draw, a result this England team holds in contempt.
Judging the declaration wasn't Stokes's only masterstroke. From his bowling changes and funky field settings to his choice not to take the second new ball at the start of the final session (the old ball was offering reverse swing), his decisions had a Midas touch about them.
England are 1-0 up in the three-match series (Picture: Getty)
England's bowling does not possess the same verve as its batting to expedite Bazball, so taking those ten second-innings wickets was always going to be tough on such a docile pitch. It was why Ollie Robinson, who took four of them, was made player of the match when seven batters made hundreds.
Robinson's three-wicket strike either side of tea, including the well-established Saud Shakeel and Azhar Ali, brought England belief. A tall bowler whose strengths are accuracy and seam movement, Robinson had to move away from all that and work wickets in unfamiliar ways. So we had Azhar caught at leg-slip and Shakeel falling to a brilliant catch by Keaton Jennings at silly mid-on, a position I doubt Robinson has utilised since his schooldays.
Brilliantly supported by Stokes and James Anderson, who both put in stoic efforts on an unyielding surface, they made for an odd trio comprising a 40-year old, an all-rounder with a chronic knee problem, and someone deemed unfit for purpose just seven months ago. With a great deal of skill and grit they got the job done taking nine of the wickets to fall, left-arm spinner Jack Leach weighing in with the tenth.
People may be surprised that spin didn't play more of a role, it being Asia where the ball usually turns and the match going the distance. But drill down into the data and you'll discover that Pakistan is the least helpful of all countries to spinners in the fourth innings of Tests, their average runs per wicket being higher there than anywhere else.
The intense drama of the final day, especially the last session where light was closing in as Leach took the last wicket (there was probably 15 minutes of play left), was everything that Stokes and Brendon McCullum, the team's head coach, are trying to achieve with Bazball. To them, enthralling a crowd, whether live or on TV, is what sport is all about.
Not that any of it would have happened had England's batters not scored so quickly and so heavily earlier in the match. They made 921 runs across two innings at a run-rate of almost seven runs an over, which is gob-smacking. Yes the pitch was flat and yes the outfield was quick but even so, that is batting on steroids in 50-over cricket let alone Tests.
Harry Brook stood out for the tourists (Picture: Getty)
Amid the carnage Harry Brook, in only his second Test, stood out after making 153 in the first innings and 87 in the second, both at a strike-rate around 132. He played a few hacks in that second innings when England were looking to declare, but otherwise he dealt mostly in proper shots, cleanly struck. If he can adjust his game when the ball is nipping around, and as a Yorkshireman used to Headingley he should be able to, he could have a long and storied career.
With seven wins from eight Tests Bazball is proving as successful as it is seductive. Their commitment to the cause is likely to be tested when there is a chance of England qualifying for the World Test Championship (WTC) final.  Although that cannot happen this cycle, a bigger prize will hove into view. Then, some caginess, even a draw or two, may be required.
So far Stokes has been unrepentant about compromising the brand but he is a pragmatist, as he has shown when guiding England to various white ball trophies. So while Bazball is here to stay, I'll be surprised if it doesn't get tweaked to achieve yet greater glories than this most daring win in Pakistan.

MORE : 'Emotional' Ben Stokes pays tribute to England after famous Pakistan victory


MORE : Former Australia captain Ricky Ponting opens up on 'scary' health scare

For more stories like this, check our sport page.
Follow Metro Sport for the latest news on Facebook, Twitter and Instagram.
Original Post: metro.co.uk
Sexual Immorality Is Not Sinful, Archbishop of York Says – Church & Ministries News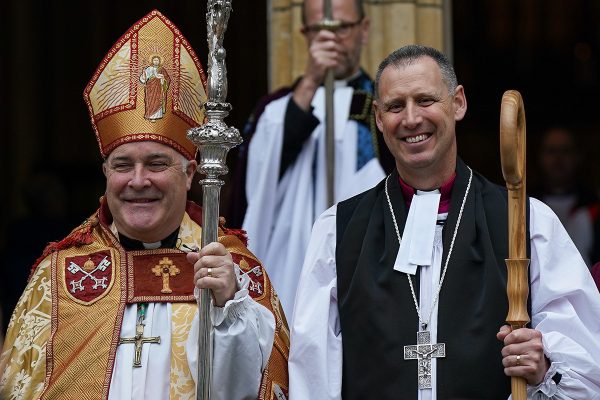 Sexual immorality is not sinful, Archbishop of York says – Church … The Christian Post
Original Post: christianpost.com
Paul Mescal Receives Apology From BBC After Broadcaster Makes Rather Awkward Blunder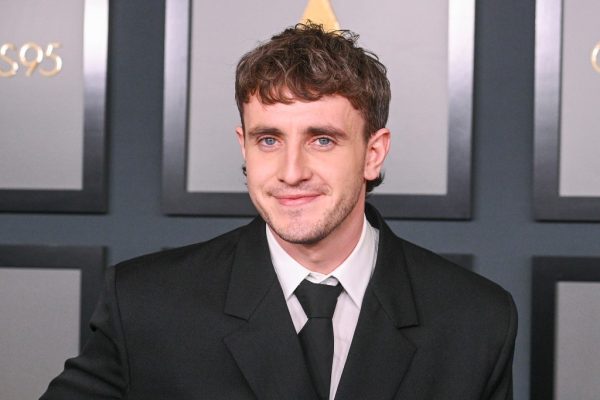 Irish actor Paul Mescal has been called British…again (Picture: Gilbert Flores/Variety via Getty Images)
His tweet clarifying his nationality may have been the most liked post in Ireland three years ago, but the BBC has had to apologise after getting a crucial fact about Oscar nominee Paul Mescal wrong.
Earlier this week the Irish actor was announced as one of the nominees for the upcoming Academy Awards.
The 26-year-old, who is from Maynooth, was given the nod for his leading role in indie flick Aftersun in the Actor in a Leading Role category.
In March, Paul will be going up against Austin Butler (Elvis), Brendan Fraser (The Whale), Bill Nighy (Living) and fellow Irishman Colin Farrell (The Banshees of Inisherin) in the prestigious category.
But when covering the nominations, the national broadcaster made a rather awkward error.
In text appearing on screen, the BBC reported: '2023 Oscar nominations: British actors Paul Mescal and Bill Nighy are nominated for leading role.'
The BBC has apologised for this mistake (Picture: eyeswideshut/ Twitter)
It has now apologised for the mistake, issuing a statement that read: 'In text running across the screen we reported that Paul Mescal was one of two British actors who had been nominated for an Oscar for a leading role.'
'The text should have said that Paul Mescal is Irish. We apologise for the mistake.'
When the mistake was made, plenty of people pointed it out and reminded the media outlet that Paul is very much Irish.
'BBC news seems to not know Paul Mescal is IRISH,' one person wrote.
Another added: 'The BBC should know that Paul Mescal isn't British.'
Plenty of people called out the BBC oversight (Picture: Twitter)
This person pointed out that Paul is very much Irish (Picture: Twitter)
Paul was one of several Irish Oscar nominees (Picture: Twitter)
It wasn't the first time this has happened though.
Back in 2020, when Paul picked up an Emmy nomination for his breakthrough role in Normal People, outlets including The Guardian called him British.
It lead the actor to tweet 'I'm Irish', which ended up becoming the most-liked post in his home country that year.
Paul picked up an Oscar nomination for his starring role in Aftersun (Picture: A24 via AP)
The message quickly racked up over 130,000 likes as well as over 12,000 retweets and over 1,600 replies.
His Oscar nomination helped break a record for Ireland too, with the country securing 14 nominations in the upcoming awards ceremony.
Other actors to get nods included Barry Keoghan, Brendan Gleeson and Kerry Condon.
When his nomination was announced Paul said it was 'truly a special moment for everyone involved in Aftersun'.
'To be recognised by the Academy is such an insane honour and I'm so utterly grateful.'
Got a story?
If you've got a celebrity story, video or pictures get in touch with the Metro.co.uk entertainment team by emailing us celebtips@metro.co.uk, calling 020 3615 2145 or by visiting our Submit Stuff page – we'd love to hear from you.

MORE : Gladiator sequel delayed as Paul Mescal agrees to reprise acclaimed West End role


MORE : Oscar-nominee Paul Mescal would definitely like to appear in a Winnie-the-Pooh live-action remake… so he can play Eeyore

Original Post: metro.co.uk
How Many Legs Are in the Carabao Cup Semi-finals? All the Rules Explained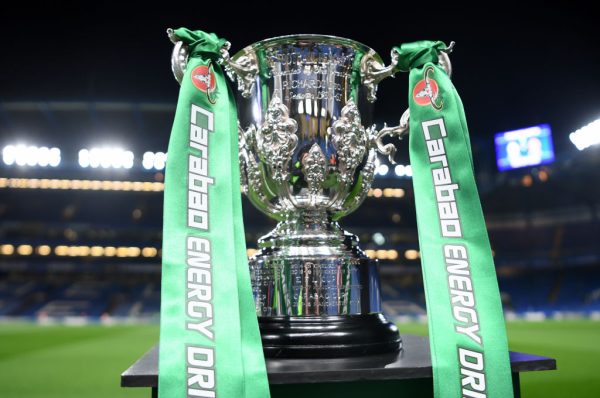 Only four teams remain in the competition (Picture: Michael Regan/Getty Images)
The Carabao Cup semi-finals continue tonight with Nottingham Forest welcoming Manchester United at the City Ground.
The winner of the tie will face either Newcastle United or Southampton in the final at Wembley on February 26.
With the regulations changing from one competition to another, here is your full lowdown of the rules in play across the semi-finals of the Carabao Cup 2023.
Are the Carabao Cup semi-finals played over two legs?
Yes, the Carabao Cup semi-finals will take place over two legs.
Newcastle beat Southampton 1-0 in the first leg of the first semi-final on Tuesday night, with the return leg scheduled for Tuesday, January 31 at 8pm.
Southampton and Newcastle played out an entertaining first leg (Picture: Mike Hewitt/Getty Images)
Meanwhile, Manchester United will host Nottingham Forest in the second leg of their semi-final on Wednesday, February 1 at 8pm.
VAR is in use for the first time in the Carabao Cup this season, having not featured in earlier rounds to ensure fairness across every tie.
Will extra-time and penalties be used in the Carabao Cup semi-finals?
If the score is level after the end of both legs then extra-time, and if required penalties, will be used to determine the winner.
This is the first time this season that matches finishing level in the Carabao Cup will head to extra-time, with ties previously proceeding straight to penalties in the event of a draw after 90 minutes.
The away goals rule will also not be in use for the two semi-finals.
The English Football League scrapped the rule ahead of the 2018/19, which up until that point only came into effect following the conclusion of extra-time.
To view this video please enable JavaScript, and consider upgrading to a web
browser that
supports HTML5
video
How many substitutes are allowed in the Carabao Cup?
Managers will be able to use up to five substitutes across three windows during the game (half-time not included).
An extra substitution is permitted in extra-time, whilst both teams can also use two concussion substitutes if required.

MORE : Manchester United still keen to sign a second forward this month but will be limited to another loan deal


MORE : Newcastle refuse to meet Everton's £60million valuation for Anthony Gordon and could turn attention to Hakim Ziyech

Follow Metro across our social channels, on Facebook, Twitter and Instagram
Share your views in the comments below
Article: metro.co.uk