Harvestella Review – Harvest Moon Meets Final Fantasy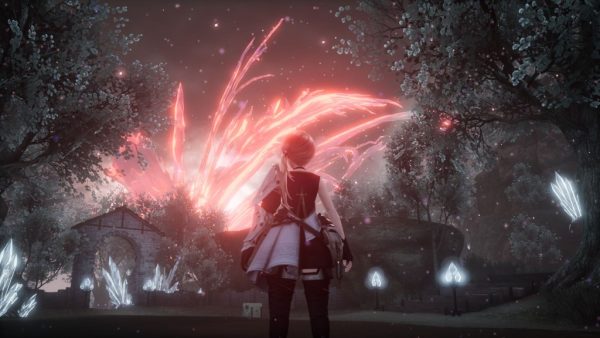 Harvestella – a story of seasons, you might say (pic: Square Enix)
Square Enix takes the Stardew Valley style farming sim and combines it with an action role-player where only gardening can save the world.
The last Nintendo Direct featured not one, not two, not three, but four separate farming games. There was Story Of Seasons: A Wonderful Life, which is a remake of the similarly subtitled Harvest Moon game from 2003; four-player indie title Fae Farm; Harvest Moon spin-off Rune Factory 3 Special and a tease of a new game (so technically that's five farming sims); and, finally, Harvestella – a brand new franchise from Square Enix and seemingly the biggest budget game of the lot.
Harvestella had actually been unveiled in an earlier Mini-Direct, when it shared the limelight with Doraemon Story Of Seasons: Friends Of The Great Kingdom, so that is an awful lot of farming games all arriving at once. But while Harvest Moon (which had to change its name to Story Of Seasons for legal reasons) is the progenitor of the genre it's indie game Stardew Valley which is responsible for the current wave of popularity.
Stardew Valley is a great game but it's very low tech and doesn't look much different from the original Harvest Moon games. Harvestella, though, is an attempt to marry the concept with a more modern style Japanese role-player, with a complex story involving time travel and the existence of a deadly new one-day season called Quietus.
Harvestella starts off like many a Japanese role-playing game, with your main character (who can be male, female, or non-binary) waking up with amnesia and no clue as to where they are, only for an angelic looking figure to tell them that they're destined to save the world. You subsequently find yourself in exactly the sort of fairy tale village that farming games are always set in, although everyone's upset about Quietus and what they refer to as Omens – one of who crash lands in a spaceship/meteor just as you arrive and turns out to be a human girl from the future.
All this happens within the first half hour and while there are plenty of cliches it's not at all clear where it's all going. Unless you already knew what kind of game this was, we don't think anyone would guess that the first thing the mayor of the town suggests you do, after discussing the potential end of the world and the fact that your room-mate is a time traveller, is start tending a vegetable patch.
That is exactly what happens though, as the game segues into being a straight farming game with all the grace and subtlety of a motorway pile-up. The change of gears is bizarre, as all the low level farming stuff works exactly the same as in Stardew Valley et al., as you till the earth in neat little squares, plant seeds, water them, and then deposit them in a delivery box to be sold off in town.
Eventually you learn to start cooking and as you start building enclosures for animals (yours is purely a dairy farm, mind) your range of options begin to widen, especially once you start travelling into town and making use of their shops, while unlocking time-saving abilities by completing various challenges.
Although you have to keep your eye on your stamina, and eat or rest as appropriate, you're also encouraged to explore the world map, to collect rare resources and navigate the game's wider plot. This inevitably involves getting into fights, via Harvestella's real-time battle system. Unfortunately, though, it pales in comparison to something like the Tales games or even the recent Star Ocean: The Divine Force.
There's a system of elemental weaknesses you have to be aware of, and several different class/job types that you can switch between dynamically, but the action lacks any sense of weight or physicality. There's also no block, which seems very limiting, as you have to just try and skirt out of the way or use the dash move that a few, but not all, of the classes have access to.
The boss battles are the best action element, in that they're a little more complicated and require you to break the enemy's guard in order to do any real damage, but it's still pretty basic stuff. Exploring the dungeons is also kind of interesting, in that you can never do it all in one day, and so gradually explore and map out each one over a course of several days, a little like Etrian Odyssey.
Harvestella – as a farming sim there are few new ideas here (pic: Square Enix)
Harvestella's most successful elements are what Square Enix is best known for: It's storytelling and its artwork. The game does often seem to struggle running on a Switch, though, and while there are some impressively fantastical vistas to explore the visuals are inconsistent, with everything around your farm looking a lot more basic.
The story's main theme is that of the circle of life and accepting the inevitable, which at times can be just as melancholic as it sounds. Your time-travelling pal Aria is by far the most interesting of the characters and while we wouldn't necessarily advise playing the game for the story it's certainly better at encouraging you to persevere than the combat or farming.
In terms of gameplay, Harvestella is a better farming sim than it is an action role-player but it's still not very good at either. The concept itself invites such failure, with the farming element being so generic it almost feels copied and pasted in from another game. The idea of mixing it with an action role-player isn't even original – that's basically what Rune Factory is – and yet still the combat feels limp and uninteresting.
If Harvestella follows the same path of most farming games, it'll end up with half a dozen sequels before you know it. We'd be quite interested in playing Harvestella 3, or whatever, but this initial attempt feels poorly thought out and an awkward compromise in almost all respects. Still, there's clearly plenty of potential to be farmed here, and we hope its next harvest brings with it a more refined flavour.
Harvestella review summary
In Short: Mixing Final Fantasy with Harvest Moon feels like it should result in something more stimulating than this awkward mishmash, whose disparate elements all prove disappointingly underdeveloped.
Pros: The concept has plenty of potential and the art design and music is often very good. Some interesting story elements and characters.
Cons: The combat is poor and the farming element very generic. Beyond the story, the role-playing playing elements are equally underwhelming. Some performance issues.
Score: 5/10
Formats: Nintendo Switch (reviewed) and PC
Price: £49.99
Publisher: Square Enix
Developer: Live Wire
Release Date: 4th November 2022
Age Rating: 12
Email gamecentral@metro.co.uk, leave a comment below, and follow us on Twitter.

MORE : Sonic Frontiers review – breaking the cycle of failure


MORE : Star Ocean: The Divine Force review – boldly going where many JRPGs have gone before


MORE : God Of War Ragnarök review – a myth of father and son

Follow Metro Gaming on Twitter and email us at gamecentral@metro.co.uk
To submit Inbox letters and Reader's Features more easily, without the need to send an email, just use our Submit Stuff page here.
For more stories like this, check our Gaming page.
Original Source: metro.co.uk
Sexual Immorality Is Not Sinful, Archbishop of York Says – Church & Ministries News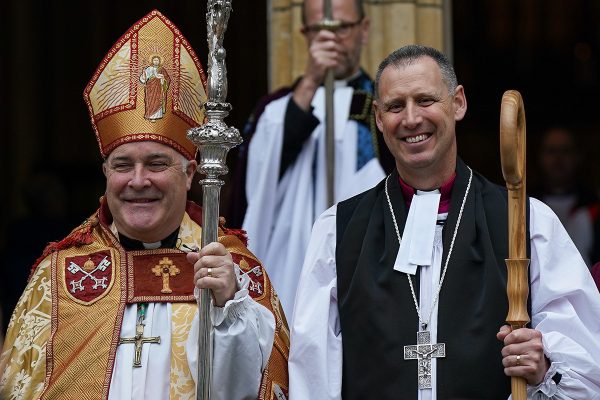 Sexual immorality is not sinful, Archbishop of York says – Church … The Christian Post
Original Post: christianpost.com
Paul Mescal Receives Apology From BBC After Broadcaster Makes Rather Awkward Blunder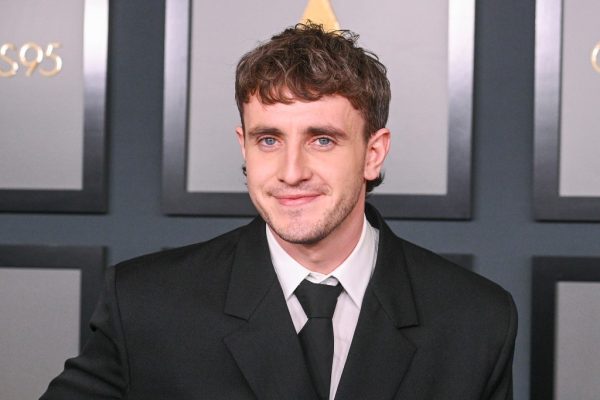 Irish actor Paul Mescal has been called British…again (Picture: Gilbert Flores/Variety via Getty Images)
His tweet clarifying his nationality may have been the most liked post in Ireland three years ago, but the BBC has had to apologise after getting a crucial fact about Oscar nominee Paul Mescal wrong.
Earlier this week the Irish actor was announced as one of the nominees for the upcoming Academy Awards.
The 26-year-old, who is from Maynooth, was given the nod for his leading role in indie flick Aftersun in the Actor in a Leading Role category.
In March, Paul will be going up against Austin Butler (Elvis), Brendan Fraser (The Whale), Bill Nighy (Living) and fellow Irishman Colin Farrell (The Banshees of Inisherin) in the prestigious category.
But when covering the nominations, the national broadcaster made a rather awkward error.
In text appearing on screen, the BBC reported: '2023 Oscar nominations: British actors Paul Mescal and Bill Nighy are nominated for leading role.'
The BBC has apologised for this mistake (Picture: eyeswideshut/ Twitter)
It has now apologised for the mistake, issuing a statement that read: 'In text running across the screen we reported that Paul Mescal was one of two British actors who had been nominated for an Oscar for a leading role.'
'The text should have said that Paul Mescal is Irish. We apologise for the mistake.'
When the mistake was made, plenty of people pointed it out and reminded the media outlet that Paul is very much Irish.
'BBC news seems to not know Paul Mescal is IRISH,' one person wrote.
Another added: 'The BBC should know that Paul Mescal isn't British.'
Plenty of people called out the BBC oversight (Picture: Twitter)
This person pointed out that Paul is very much Irish (Picture: Twitter)
Paul was one of several Irish Oscar nominees (Picture: Twitter)
It wasn't the first time this has happened though.
Back in 2020, when Paul picked up an Emmy nomination for his breakthrough role in Normal People, outlets including The Guardian called him British.
It lead the actor to tweet 'I'm Irish', which ended up becoming the most-liked post in his home country that year.
Paul picked up an Oscar nomination for his starring role in Aftersun (Picture: A24 via AP)
The message quickly racked up over 130,000 likes as well as over 12,000 retweets and over 1,600 replies.
His Oscar nomination helped break a record for Ireland too, with the country securing 14 nominations in the upcoming awards ceremony.
Other actors to get nods included Barry Keoghan, Brendan Gleeson and Kerry Condon.
When his nomination was announced Paul said it was 'truly a special moment for everyone involved in Aftersun'.
'To be recognised by the Academy is such an insane honour and I'm so utterly grateful.'
Got a story?
If you've got a celebrity story, video or pictures get in touch with the Metro.co.uk entertainment team by emailing us celebtips@metro.co.uk, calling 020 3615 2145 or by visiting our Submit Stuff page – we'd love to hear from you.

MORE : Gladiator sequel delayed as Paul Mescal agrees to reprise acclaimed West End role


MORE : Oscar-nominee Paul Mescal would definitely like to appear in a Winnie-the-Pooh live-action remake… so he can play Eeyore

Original Post: metro.co.uk
How Many Legs Are in the Carabao Cup Semi-finals? All the Rules Explained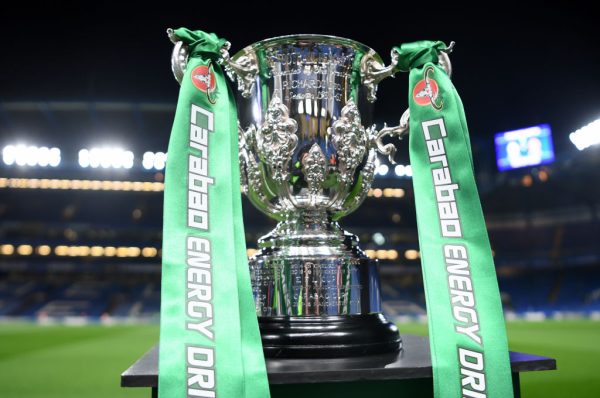 Only four teams remain in the competition (Picture: Michael Regan/Getty Images)
The Carabao Cup semi-finals continue tonight with Nottingham Forest welcoming Manchester United at the City Ground.
The winner of the tie will face either Newcastle United or Southampton in the final at Wembley on February 26.
With the regulations changing from one competition to another, here is your full lowdown of the rules in play across the semi-finals of the Carabao Cup 2023.
Are the Carabao Cup semi-finals played over two legs?
Yes, the Carabao Cup semi-finals will take place over two legs.
Newcastle beat Southampton 1-0 in the first leg of the first semi-final on Tuesday night, with the return leg scheduled for Tuesday, January 31 at 8pm.
Southampton and Newcastle played out an entertaining first leg (Picture: Mike Hewitt/Getty Images)
Meanwhile, Manchester United will host Nottingham Forest in the second leg of their semi-final on Wednesday, February 1 at 8pm.
VAR is in use for the first time in the Carabao Cup this season, having not featured in earlier rounds to ensure fairness across every tie.
Will extra-time and penalties be used in the Carabao Cup semi-finals?
If the score is level after the end of both legs then extra-time, and if required penalties, will be used to determine the winner.
This is the first time this season that matches finishing level in the Carabao Cup will head to extra-time, with ties previously proceeding straight to penalties in the event of a draw after 90 minutes.
The away goals rule will also not be in use for the two semi-finals.
The English Football League scrapped the rule ahead of the 2018/19, which up until that point only came into effect following the conclusion of extra-time.
To view this video please enable JavaScript, and consider upgrading to a web
browser that
supports HTML5
video
How many substitutes are allowed in the Carabao Cup?
Managers will be able to use up to five substitutes across three windows during the game (half-time not included).
An extra substitution is permitted in extra-time, whilst both teams can also use two concussion substitutes if required.

MORE : Manchester United still keen to sign a second forward this month but will be limited to another loan deal


MORE : Newcastle refuse to meet Everton's £60million valuation for Anthony Gordon and could turn attention to Hakim Ziyech

Follow Metro across our social channels, on Facebook, Twitter and Instagram
Share your views in the comments below
Article: metro.co.uk