Hayley Williams Dating Paramore Bandmate Taylor York After Chad Gilbert Divorce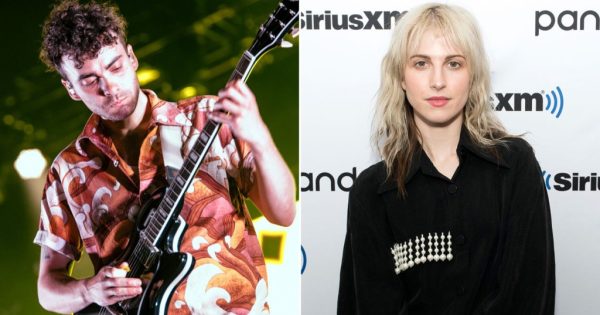 Paramore stars Hayley Williams and Taylor York are dating (Pictures: Getty)
Hayley Williams has confirmed that she is dating her Paramore bandmate, Taylor York.
The Misery Business singer was previously married to Chad Gilbert, before their split in 2017.
She has always made sure to keep her private life firmly behind closed doors, but shared a snippet about her new romance in a joint interview with the group – also made up Zac Farro.
In an aside from their conversation with the Guardian, the publication reports that they 'confirmed rumors that they are dating but decline to comment further'.
Hayley was an original member of Paramore and joined as frontwoman in 2004, with Taylor taking the role of rhythmic guitarist in 2007.
The That's What You Get singer was previously married to New Found Glory's Chad – and started dating the musician in 2007.
The pair have been bandmates for 15 years (Picture: WireImage)
Paramore is also made up of drummer Zac Farro (Picture: Getty)
They got engaged on Christmas Day in 2014, and tied the knot two years later.
However, it wasn't to last and, one year after their wedding, they announced their separation in joint statements on Instagram.
'Marriage is not for the faint of heart,' it read. 'Love is an absolute risk, and it's up to each of us to stay hopeful even when the outcome isn't what we'd originally hoped for.
'We want to publicly state – plainly, and only this time – that we are splitting up.
Hayley and Chad announced their split in 2017 (Picture: WireImage)
'We also feel it's important to state that we are going to be okay and in fact, we remain close friends who are good in each other's eyes.
'That's something we are deeply thankful for. Even though situations can feel defeating. We will continue to encourage and support each other personally and professionally.'
Making a rare comment about her former relationship in 2020, Hayley spoke of the physical and mental struggles she went through during their break-up.
'I was in a very unhealthy relationship, and I just kept thinking: "I can fix it this time",' she told the Guardian at the time.
'I wanted the whole thing – the family – and I thought I might even stop doing music for a while to do that.'
The star explained that she stopped eating properly while recording Paramore's fifth album – which coincided with her marriage issues – with her weight dropping dramatically.
'It wasn't until I saw the pictures that I was like, there's no hiding that I'm not okay now,' she added. 'And part of me enjoyed that – if people know I'm not okay, they won't get too close.'
Got a story?
If you've got a celebrity story, video or pictures get in touch with the Metro.co.uk entertainment team by emailing us celebtips@metro.co.uk, calling 020 3615 2145 or by visiting our Submit Stuff page – we'd love to hear from you.

MORE : Married At First Sight UK's Thomas Hartley blows fans away with incredible Whitney Houston rendition


MORE : MAFS UK's Marilyse Corrigan running London Marathon months after donating kidney to save ex's life

Original Source: metro.co.uk
Sexual Immorality Is Not Sinful, Archbishop of York Says – Church & Ministries News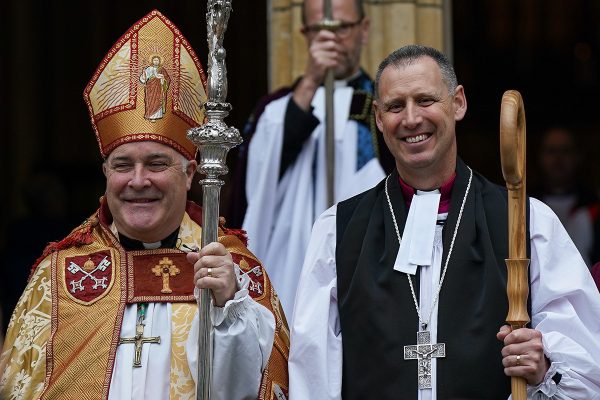 Sexual immorality is not sinful, Archbishop of York says – Church … The Christian Post
Original Post: christianpost.com
Paul Mescal Receives Apology From BBC After Broadcaster Makes Rather Awkward Blunder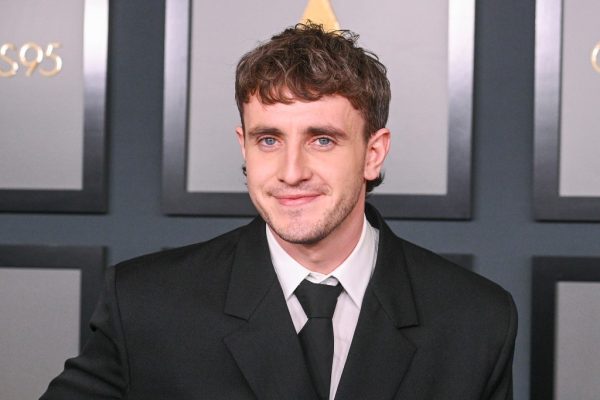 Irish actor Paul Mescal has been called British…again (Picture: Gilbert Flores/Variety via Getty Images)
His tweet clarifying his nationality may have been the most liked post in Ireland three years ago, but the BBC has had to apologise after getting a crucial fact about Oscar nominee Paul Mescal wrong.
Earlier this week the Irish actor was announced as one of the nominees for the upcoming Academy Awards.
The 26-year-old, who is from Maynooth, was given the nod for his leading role in indie flick Aftersun in the Actor in a Leading Role category.
In March, Paul will be going up against Austin Butler (Elvis), Brendan Fraser (The Whale), Bill Nighy (Living) and fellow Irishman Colin Farrell (The Banshees of Inisherin) in the prestigious category.
But when covering the nominations, the national broadcaster made a rather awkward error.
In text appearing on screen, the BBC reported: '2023 Oscar nominations: British actors Paul Mescal and Bill Nighy are nominated for leading role.'
The BBC has apologised for this mistake (Picture: eyeswideshut/ Twitter)
It has now apologised for the mistake, issuing a statement that read: 'In text running across the screen we reported that Paul Mescal was one of two British actors who had been nominated for an Oscar for a leading role.'
'The text should have said that Paul Mescal is Irish. We apologise for the mistake.'
When the mistake was made, plenty of people pointed it out and reminded the media outlet that Paul is very much Irish.
'BBC news seems to not know Paul Mescal is IRISH,' one person wrote.
Another added: 'The BBC should know that Paul Mescal isn't British.'
Plenty of people called out the BBC oversight (Picture: Twitter)
This person pointed out that Paul is very much Irish (Picture: Twitter)
Paul was one of several Irish Oscar nominees (Picture: Twitter)
It wasn't the first time this has happened though.
Back in 2020, when Paul picked up an Emmy nomination for his breakthrough role in Normal People, outlets including The Guardian called him British.
It lead the actor to tweet 'I'm Irish', which ended up becoming the most-liked post in his home country that year.
Paul picked up an Oscar nomination for his starring role in Aftersun (Picture: A24 via AP)
The message quickly racked up over 130,000 likes as well as over 12,000 retweets and over 1,600 replies.
His Oscar nomination helped break a record for Ireland too, with the country securing 14 nominations in the upcoming awards ceremony.
Other actors to get nods included Barry Keoghan, Brendan Gleeson and Kerry Condon.
When his nomination was announced Paul said it was 'truly a special moment for everyone involved in Aftersun'.
'To be recognised by the Academy is such an insane honour and I'm so utterly grateful.'
Got a story?
If you've got a celebrity story, video or pictures get in touch with the Metro.co.uk entertainment team by emailing us celebtips@metro.co.uk, calling 020 3615 2145 or by visiting our Submit Stuff page – we'd love to hear from you.

MORE : Gladiator sequel delayed as Paul Mescal agrees to reprise acclaimed West End role


MORE : Oscar-nominee Paul Mescal would definitely like to appear in a Winnie-the-Pooh live-action remake… so he can play Eeyore

Original Post: metro.co.uk
How Many Legs Are in the Carabao Cup Semi-finals? All the Rules Explained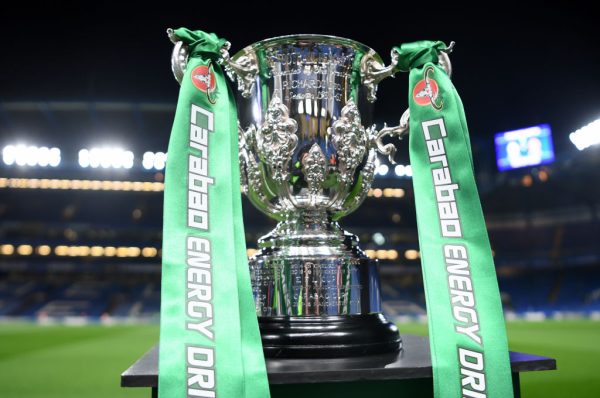 Only four teams remain in the competition (Picture: Michael Regan/Getty Images)
The Carabao Cup semi-finals continue tonight with Nottingham Forest welcoming Manchester United at the City Ground.
The winner of the tie will face either Newcastle United or Southampton in the final at Wembley on February 26.
With the regulations changing from one competition to another, here is your full lowdown of the rules in play across the semi-finals of the Carabao Cup 2023.
Are the Carabao Cup semi-finals played over two legs?
Yes, the Carabao Cup semi-finals will take place over two legs.
Newcastle beat Southampton 1-0 in the first leg of the first semi-final on Tuesday night, with the return leg scheduled for Tuesday, January 31 at 8pm.
Southampton and Newcastle played out an entertaining first leg (Picture: Mike Hewitt/Getty Images)
Meanwhile, Manchester United will host Nottingham Forest in the second leg of their semi-final on Wednesday, February 1 at 8pm.
VAR is in use for the first time in the Carabao Cup this season, having not featured in earlier rounds to ensure fairness across every tie.
Will extra-time and penalties be used in the Carabao Cup semi-finals?
If the score is level after the end of both legs then extra-time, and if required penalties, will be used to determine the winner.
This is the first time this season that matches finishing level in the Carabao Cup will head to extra-time, with ties previously proceeding straight to penalties in the event of a draw after 90 minutes.
The away goals rule will also not be in use for the two semi-finals.
The English Football League scrapped the rule ahead of the 2018/19, which up until that point only came into effect following the conclusion of extra-time.
To view this video please enable JavaScript, and consider upgrading to a web
browser that
supports HTML5
video
How many substitutes are allowed in the Carabao Cup?
Managers will be able to use up to five substitutes across three windows during the game (half-time not included).
An extra substitution is permitted in extra-time, whilst both teams can also use two concussion substitutes if required.

MORE : Manchester United still keen to sign a second forward this month but will be limited to another loan deal


MORE : Newcastle refuse to meet Everton's £60million valuation for Anthony Gordon and could turn attention to Hakim Ziyech

Follow Metro across our social channels, on Facebook, Twitter and Instagram
Share your views in the comments below
Article: metro.co.uk