NHS Forking Out £2,500 a Shift to Agency Nurses to Stop Staffing Crisis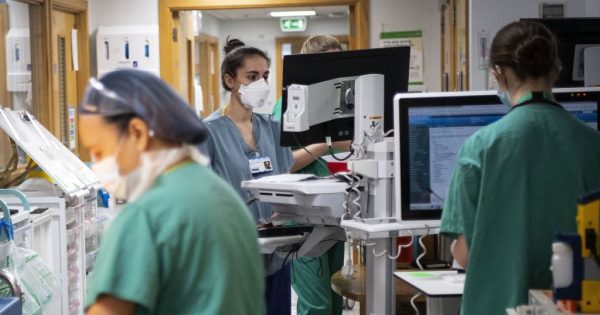 The NHS is coughing up £2,500 a shift for some agency nurses and doctors (Picture: Getty)
The NHS is paying up to £2,500 a shift for agency nurses in a bid to help stop a severe staffing crisis.
Health chiefs paid out £3 billion on supply medics last year, which is a 20 per cent increase, freedom of information acts show.
This means taxpayers picked up the huge bill while the agencies took a cut of the shift pay cash in.
Health trusts are forking out on premium rates to stop a 47,000-strong nursing vacancy crippling the NHS, it has been claimed.
The huge price of agency staff is said to be due to a staffing crisis in the NHS (Picture: Getty)
The Health Secretary said he is 'saddened' by the proposed strikes (Picture: PA)

MORE : Harry Styles reveals sex of pregnant fan's baby in adorable moment during LA concert


MORE : Prince Andrew 'determined to fight for return to royal spotlight'


MORE : Jesy Nelson confirms new music is coming early next year: 'I wanted to make sure it was perfect'

It comes after Health Secretary Steve Barclay has said the pay demands from unions representing nurses are 'neither reasonable nor affordable'.
He said he is 'saddened' by the proposed industrial action by the Royal College of Nursing (RCN), which he said is in 'nobody's best interests'.
Figures show ten trusts paid agency nurses more than £2,000 for a day's work while a third splashed out more than £1,000 for a single shift, it has been revealed.
The priciest was £2,549 forked out by one trust.
An average nurse employed by the NHS earns £130 a shift.
Royal College of Physicians president Dr Sarah Clarke said: 'Staff shortages have meant that we've had to dip into the public spending and pay for agency and locum staff and this of course comes at a significant cost.'
The average NHS nurse earns £130 a shift (Picture: PA)
The map shows the 176 NHS organisations that voted in favour of strike action (Picture: Metro.co.uk)

MORE : Security guards spat at and nurses who became patients: NHS workers share hospital life at the height of the pandemic


MORE : NHS waiting times at all-time high with A&E and cancer patients hit hardest


MORE : Map shows which NHS hospitals will be impacted by nurse strikes

The Health Secretary has said he is resistant to negotiating on pay, with the union demanding an increase of at least 15% compared with the £1,400 rise awarded earlier this year.
Mr Barclay said the pay award 'is a balanced increase', which is 'fair for nurses and the taxpayer'.
He wrote in the Sunday Telegraph: 'Yet the RCN is demanding a massive pay rise of 17.6%; an increase that is simply neither reasonable nor affordable.
'It is about three times the average settlement that millions of hard-working people, including many Sunday Telegraph readers, working outside the public sector will typically receive.
Full list of hospitals set to strike
ENGLAND
EAST MIDLANDS 
East Midlands Ambulance Service NHS Trust
NHS Derby and Derbyshire ICB (Joined Up Care Derbyshire)
NHS Nottingham and Nottinghamshire ICB
Derbyshire Healthcare NHS Foundation Trust
Northamptonshire Healthcare NHS Foundation Trust
Derbyshire Community Health Services NHS Foundation Trust
Nottinghamshire Healthcare NHS Foundation Trust
Nottingham University Hospitals NHS Trust
Kettering General Hospital NHS Foundation Trust
EAST OF ENGLAND
Cambridgeshire and Peterborough NHS Foundation Trust
Norfolk and Norwich University Hospitals NHS Foundation Trust
Cambridge University Hospital NHS Foundation Trust
Royal Papworth Hospital NHS Foundation Trust
East Suffolk and North Essex NHS Foundation Trust
Norfolk Community Health and Care NHS Trust
Norfolk and Suffolk NHS Foundation Trust
Cambridgeshire Community Services NHS Trust
Hertfordshire Community NHS Trust
West Suffolk NHS Foundation Trust
NHS Hertfordshire and West Essex ICB
NHS Mid and South Essex ICB
NHS Norfolk and Waveney ICB
NHS Suffolk and North East Essex ICB
LONDON 
Imperial College Healthcare NHS Trust
Guys and St Thomas NHS Foundation Trust
Great Ormond Street Hospital for Children NHS Foundation Trust
Hounslow and Richmond Community Healthcare NHS Trust
St George's University Hospitals NHS Foundation Trust
Kings College Hospital NHS Foundation Trust
Royal Marsden NHS Foundation Trust
Tavistock and Portman NHS Foundation Trust
University College London Hospitals NHS Foundation Trust
NHS North Central London ICB
NHS South West London ICB
NHS Resolution
NORTH WEST 
Mersey Care NHS Foundation Trust
Tameside and Glossop Integrated Care NHS Foundation Trust
Liverpool Heart and Chest Hospital NHS Found Trust
Lancashire Teaching Hospitals NHS Foundation Trust
The Clatterbridge Cancer Centre NHS Found Trust
The Christie NHS Foundation Trust
Wrightington Wigan and Leigh NHS Foundation Trust
Countess of Chester Hospital NHS Foundation Trust
North West Ambulance Service NHS Trust
Liverpool University Hospitals NHS Foundation Trust
Mid Cheshire Hospitals NHS Foundation Trust
Bridgewater Community Healthcare NHS Foundation Trust
Wirral Community Health and Care NHS Foundation Trust
Midlands and Lancashire CSU
Wirral University Teaching Hospital NHS Found Trust
Liverpool Women's NHS Foundation Trust
Central Cheshire Integrated Care Partnership
St Helens and Knowsley Teaching Hospitals NHS Trust
Alder Hey Children's NHS Foundation Trust
The Walton Centre NHS Foundation Trust
Health Education England
NHS Cheshire and Merseyside ICB
NHS Lancashire and South Cumbria ICB
Cheshire and Wirral Partnership NHS Foundation Trust  
NORTHERN
North East Ambulance Service NHS Trust
University Hospitals of Morecambe Bay NHS Foundation Trust
Northumbria Healthcare NHS Foundation Trust
County Durham and Darlington NHS Foundation Trust
Gateshead Health NHS Foundation Trust
The Newcastle Upon Tyne Hospitals NHS Foundation Trust
South Tees Hospitals NHS Foundation Trust
North of England CSU (NECS)
SOUTH EAST 
Kent Community Health NHS Foundation Trust
East Sussex Healthcare NHS Trust
University Hospitals Sussex NHS Foundation Trust
South East Coast Ambulance Service
Sussex Community NHS Foundation Trust
Sussex Partnership NHS Foundation Trust
Queen Victoria Hospital NHS Foundation Trust
NHS Kent and Medway ICB
NHS Surrey Heartlands ICB
Southern Health NHS Foundation Trust
Oxford University Hospitals NHS Foundation Trust
Portsmouth Hospitals NHS Trust
University Hospital Southampton NHS Foundation Trust
South Central Ambulance Service NHS Foundation Trust
Solent NHS Trust
Royal Berkshire NHS Foundation Trust
Oxford Health NHS Foundation Trust
SOUTH WEST
Cornwall Partnership NHS Foundation Trust
Devon Partnership NHS Trust
South Western Ambulance Service NHS Found Trust 
Dorset Healthcare University NHS Foundation Trust
Gloucestershire Hospitals NHS Foundation Trust
North Bristol NHS Trust
Torbay and South Devon NHS Foundation Trust
University Hospitals Plymouth NHS Trust
University Hospitals Bristol and Weston NHS Foundation Trust
Dorset County Hospital NHS Foundation Trust
NHS Blood and Transplant (NHSBT)
Gloucestershire Health and Care NHS Foundation Trust
Royal Devon University Healthcare NHS Foundation Trust
Avon and Wiltshire Mental Health Partnership NHS Trust
Great Western Hospitals NHS Foundation Trust
Salisbury NHS Foundation Trust
University Hospitals Dorset NHS Foundation Trust
Somerset NHS Foundation Trust
Royal Cornwall Hospitals NHS Trust
Royal United Hospitals Bath NHS Foundation Trust
NHS Bath, North East Somerset, Swindon and Wiltshire ICB (BSW Together)
NHS Devon ICB (One Devon)
NHS Dorset ICB (Our Dorset)
NHS Gloucestershire ICB (One Gloucestershire)
WEST MIDLANDS 
Midlands Partnership NHS Foundation Trust
Herefordshire and Worcestershire Health and Care NHS Trust
The Royal Orthopaedic Hospital NHS Foundation Trust
Worcestershire Acute Hospitals NHS Trust
Shropshire Community Health NHS Trust
University Hospitals Birmingham NHS Foundation Trust
Birmingham Women's and Children's NHS Foundation Trust
Robert Jones and Agnes Hunt Orthopaedic Hospital NHS Foundation Trust
Dudley Integrated Health and Care NHS Trust
NHS Birmingham and Solihull ICB (BSol ICB)
NHS Black Country ICB
YORKSHIRE AND THE HUMBER
Sheffield Health and Social Care NHS Foundation Trust
Barnsley Hospital NHS Foundation Trust
York and Scarborough Teaching Hospitals NHS Foundation Trust
Leeds Community Healthcare NHS Trust
Bradford Teaching Hospitals NHS Foundation Trust
Harrogate and District NHS Foundation Trust
The Leeds Teaching Hospitals NHS Trust
NHS England
Sheffield Teaching Hospitals NHS Foundation Trust
Sheffield Children's NHS Foundation Trust
NHS West Yorkshire ICB
WALES 
Cardiff and Vale University Health Board
Powys Teaching Local Health Board
Welsh Ambulance Services NHS Trust Headquarters
Hywel Dda University Health Board
Swansea Bay University Health Board
Cwm Taf Morgannwg University Health Board
Betsi Cadwaladr University Local Health Board
Velindre NHS Trust
Public Health Wales
Health Education and Improvement Wales Health Authority
NHS Wales Shared Services Partnership
Digital Health and Care Wales
SCOTLAND 
NHS Borders
NHS Education For Scotland
NHS Fife
NHS National Services Scotland
NHS Shetland
NHS Western Isles
NHS Dumfries and Galloway
NHS Orkney
NHS Golden Jubilee
NHS 24
The State Hospitals Board for Scotland
NHS Grampian
NHS Tayside
NHS Ayrshire and Arran
The Highland Council
Healthcare Improvement Scotland
Public Health Scotland
NHS Greater Glasgow and Clyde
Scottish Ambulance Service
NHS Lothian
NHS Lanarkshire
NHS Highland
NHS Forth Valley
NORTHERN IRELAND 
Northern Ireland Practice and Education Council
Southern Health and Social Care Trust
Western Health and Social Care Trust
Belfast Health and Social Care Trust
Business Services Organisation
Regulation & Quality Improvement Authority
Northern Ireland Blood Transfusion Service
Public Health Agency
Northern Health and Social Care Trust
South Eastern Health and Social Care Trust
Northern Ireland Ambulance Service
'Huge settlements like these would turbocharge inflation when we are endeavouring to keep it under control.
'It will have an adverse impact on people's incomes in the long run.'
Mr Barclay wrote his door 'will always be open' to the unions, following a 'constructive' meeting with RCN general secretary Pat Cullen in Whitehall on Thursday.
The talks instead were said to have focused on a 'wide range of issues' including patient safety and working conditions.
He went on: 'If the RCN does go ahead with industrial action, I will make sure that emergency services continue to operate for those that need them most, and patients should continue to come forward for emergency services as normal.
'But it is inevitable that any strike would mean some patients will have their treatment delayed, and I would urge the unions to consider the impact on those who rely on the NHS for their care.
'We are facing a difficult winter for our whole country and industrial action is in nobody's best interests.'
The RCN announced on Wednesday that its members in the majority of NHS employers across the UK have backed industrial action.
Get in touch with our news team by emailing us at webnews@metro.co.uk.
For more stories like this, check our news page.
Original Source: metro.co.uk
France Hopes to Replace Notre-Dame's Spire by the End of 2023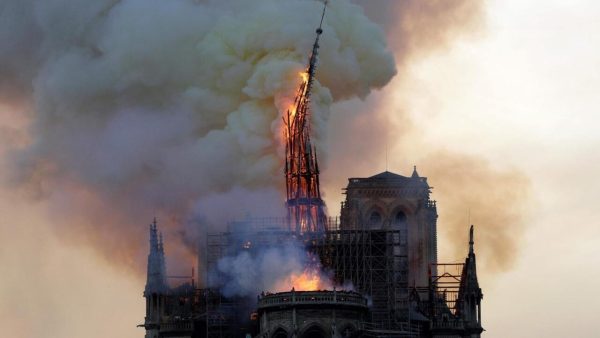 Notre-Dame cathedral, badly damaged by fire in 2019, should reopen by the end of 2024, according to France's Culture Ministry – too late for the Paris Olympics. The cathedral's distrinctive spire should nonetheless be back in place by the end of this year.
While the culture ministry, which is responsible for the cathedral's structure, says reconstruction work is progressing "at a good pace", the cathedral will no
Original Post: bignewsnetwork.com
LGBT+ History Month in London: 8 Events in the Capital in February 2023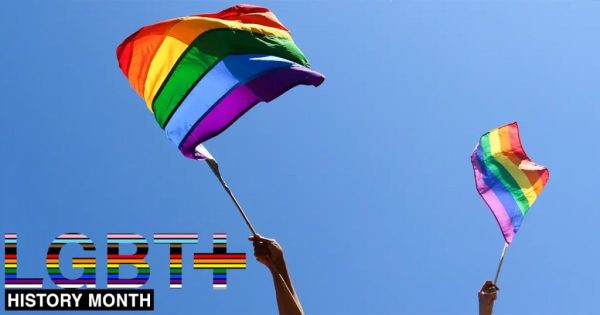 There are plenty of great LGBT+ events going on in the capital this month (Picture: Getty)
February is LGBT+ history month and there are so many ways to commemorate the occasion in London.
From LGBT+ history walking tours, to drag events and pub quizzes, there's bound to be something for everyone.
This year's theme is #BehindtheLens and celebrates LGBT+ peoples' contribution to cinema and film from behind the lens so there are also plenty of film related events taking place across the capital.
Here's our round up of the best events the month has to offer.
LGBT+ history walking tours
London With A Local is carrying out a number of free LGBTQ+ history tours in the capital across February.
Expert tour guides will give you an insight into everything from how the queer influence of the Roman's shaped the city, to the Aids crisis and the history of the iconic Heaven nightclub.
The tours begin at 11am, last for two hours and take place on every Sunday in February (February 5, 12, 19 and 26).
To find out more info and to book tickets visit the London With A Local website.
The meeting point for the tours is The Clermont Hotel, Strand, London WC2N 5HX.
This year's theme is Behind The Lens (Picture: Getty)
'Quiztorical' quiz night
Sports Media LGBT+ and the West London Queer Project are hosting a charity quiz night on February 9, to raise money for LGBTQ+ youth homelessness charity akt.
The quiz will include questions on queer history but will also cover a wider range of topics.
It's £5 to enter , starts at 7pm and is open to LGBTQ+ people and allies.
More info can be found on the Sports Media LGBT+ website.
The Duchess, W6 OXF.
Fierce Queens: All Aboard
On February 24, Fierce Queens will be taking over the Cutty Sark in Greenwich, for a night of cabaret, queer history and more, hosted by Drag King and Queen, Adam All and Apple Derrieres.
The event starts at 7pm and tickets are £14 for Royal Museums Greenwich members, £16 for non members and £12 for concessions.
For more information and to book tickets visit the Royal Museums Greenwich website.
Cutty Sark, King William Walk, London SE10 9HT
LQBTQ+ Film Day at the British Museum
The British Museum is celebrating this year's LGBT+ history month theme, Behind the Lens, with a day showcasing LGBTQ+ short films Gay Black Group, What am I? and Sally Leapt Out of A Window Last Night.
There will also be a guided tour of some of the British Museum artifacts that have LGBTQ+ connections and there will be a live poetry reading from Simon Maddrell.
The event takes place on February 25 from 10:30-4 and is free to attend.
The British Museum, Great Russell St, London WC1B 3DG
For more information and to book tickets, click here.
Kids storytime event with Dani the Storyteller
Under 5s can take part in a free immersive story telling experience on February 17, as Dani the storyteller takes them through the history of Islington's Pride movement.
Dani will take the children on a journey as they play football with Stonewall FC, drive a red bus to the first-ever Pride March and celebrate under a giant rainbow flag.
The event takes place from 10-11am and more information can be found here.
Cally Clock Tower Centre, Caledonian Park Market Road London N7 9PL
Pride banner designing and making workshop
Pride banner making is just one of many great activities you can do this LGBT+ History Month (Picture: Getty)
El Warcha are putting on Pride Banner designing and making workshops at Wood green Library.
The designing workshop is on February 4 and then there is a separate workshop to make the banner you have designed on February 11.
The banners will celebrate inclusivity in the community and will be displayed in the library.
This event is for ages 14+ and is free to attend.
More info can be found here.
Nobody's Perfect
Nobody's Perfect is a film event that will take place at St Pancras hospital on February 15, that will explore representation of LGBTQ+ people has changed on the big screen over the decades.
The event will include research from students at The University of Westminster and an introduction by Professor Pippa Catterall.
The takes place from 6:30 to 8:30, is free to attend and light refreshments will be provided.
More info can be found here.
AIDS: A cultural history
Aids: A Cultural History is a lecture discussing the virus's impact on the LGBT+ community (Picture: Getty)
Aids: A Cultural History is a talk by Professor Joanna Bourke which focuses on the period before antiretroviral drugs were developed to treat the virus.
The lecture also discusses: 'questions of civil liberties, gender and sexuality, race, religion, and cultures of both harm and care'.
It takes place at 6pm on February 16 and is free to attend.
More information can be found here.
Barnard's Inn Hall, Holborn, London, EC1N 2HH
Lots more great events can be found here.

MORE : I tried not to think of past pain – but ignoring LGBTQ+ history does more harm than good


MORE : Terminally ill LGBT+ people should feel comfortable being themselves at the end

Follow Metro across our social channels, on Facebook, Twitter and Instagram
Share your views in the comments below
Source Here: metro.co.uk
Speeding Driver Who Killed 'selfless' Dad-of-two in Hit-and-run Jailed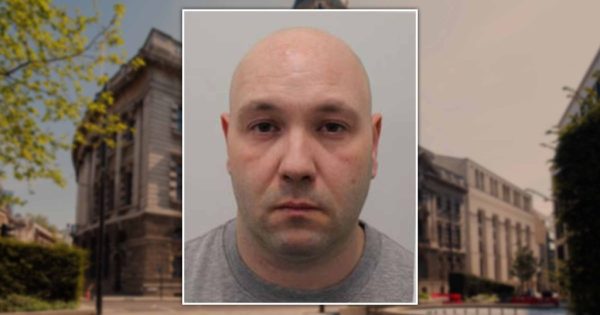 Dad-of-three John Wilson was sentenced at the Old Bailey (Picture: Central News/REX)
A motorist who killed a 'selfless' father-of-two in a hit-and-run on a pedestrian crossing has been jailed.  
John Wilson, 39, was travelling at 60mph on a 40mph dual carriageway when he hit Tarsem Randhawa, 55, while undertaking another car.  
Mr Randhawa, a financial advisor, died at the scene on Great West Road in Isleworth, west London.   
Wilson, a father-of-three, was driving his fiancee's car without a licence or insurance when he hit the victim on April 28 last year.  
He only confessed after police arrived at her home to arrest her for the offence, the Old Bailey heard.  
Mr Randhawa, a devoted Chelsea fan, was described by his son, Marco, as 'the most innocent, humble, selfless kind-hearted man'.  
'He was adored by everyone and the amount of love and support we received following his passing was truly overwhelming.'  
His second son, Tiago, described his father as 'his hero' and 'his rock'.  
'I thought I'd have Paps for my whole life,' he said.  
'I thought he'd be there as I began my career, I thought he'd be there when I got married and I thought he'd be there when I had kids. 
'The pain of knowing that that future has been robbed from Paps, from me, from everyone has left me in a deep dark hole which can never be filled.  
To view this video please enable JavaScript, and consider upgrading to a web
browser that
supports HTML5
video
'We have lost someone so beautiful, everyone's favourite person.   
'The greatest pain is knowing how much pain Paps would have been in, to know that as quick as his death may had been there was also that split second when he knew he had lost it all.  
'An entire life of dedication, laughter and loving, had just disappeared.  
'To know my hero had to go through that hurts the worst, to know he was completely helpless as his life vanished as if he had never existed.'  
Wilson looked away when the brothers walked past him in the dock.  
Mr Randhawa's sister, Binda Rai, said his death 'tore our world apart and it remains so to this day.'  
'My brother shouldn't have died and he certainly didn't need to die at such a young age and in such a brutal way. A part of me has gone with him,' Ms Rai said in a victim impact statement.  
Sentencing him to 18 months in prison, Judge Charles Gratwicke told him: 'You were driving above the speed limit.  
'You were undercutting a vehicle which was observing the speed limit.   
'Why you were speeding, only you know. If you had been observing the speed limit you could have swerved to the right and the collision could have been avoided.' 
Wilson, of Brentford, west London, admitted causing death by careless or inconsiderate driving; causing death by driving a vehicle whilst uninsured and without a licence; and failing to stop after a traffic accident. 
He has been disqualified from driving for two years and nine months. 
Get in touch with our news team by emailing us at webnews@metro.co.uk.
For more stories like this, check our news page.
Original Source: metro.co.uk