One-legged Man With Dementia, 93, Dies After Police Taser and Pepper Spray Him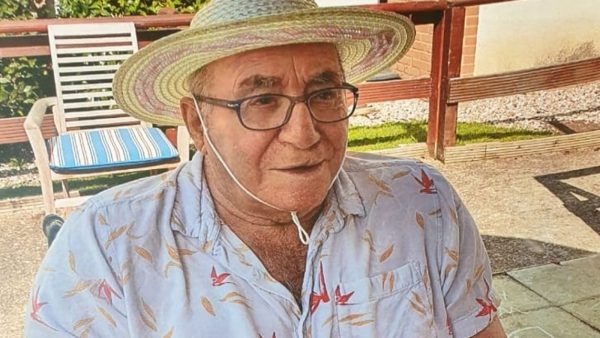 Disabled Donald Burgess died three weeks after being confronted by police officers (Picture: PA)
A one-legged 93-year-old dementia sufferer was pepper sprayed and Tasered by police officers in his care home.
The police watchdog has launched an investigation after disabled Donald Burgess was subjected to heavy-handed policing tactics.
Sussex Police officers were called out to St Leonards-on-Sea after receiving a report he had threatened staff with a knife.
Officers used an electroshock weapon and Pava spray, a noxious substance which attacks the eyes, on June 21.
The wheelchair-bound pensioner was taken to hospital but died there three weeks later.
The Independent Office for Police Conduct (IOPC) is investigating whether the allegations of use of excessive force by the officers amount to criminal manslaughter after Sussex Police referred itself to the watchdog.
IOPC regional director Graham Beesley said: 'I want to express my sympathies to the man's relatives and those who knew him.
'We have advised his next of kin of our independent investigation and explained the steps we will be taking.
'This will include investigating whether the force used by the two officers against this male was reasonable, necessary and proportionate in the circumstances and in line with local and national policies, procedures and guidance.'
Investigators have taken statements from witnesses, reviewed bodycam footage and obtained post mortem examination details.
It remains unclear what the ultimate cause of Mr Burgess' death was.
Gross misconduct notices have been served on the two officers involved, both police constables, with letters advising them they are under criminal investigation for manslaughter.
The IOPC says these actions do not necessarily mean disciplinary proceedings or criminal charges will follow.
Get in touch with our news team by emailing us at webnews@metro.co.uk.
For more stories like this, check our news page.
Original Post: metro.co.uk
Michael Owen Jets Off on Holiday After Reuniting With Daughter Gemma Owen – and No, He Still Hasn't Met Luca Bish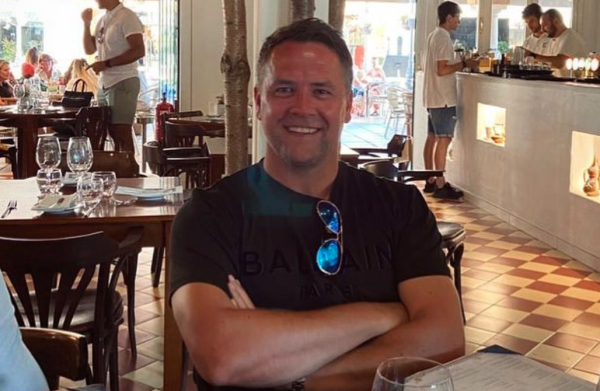 Michael Owen posted a snap from a sunny trip abroad (Picture: Instagram/@themichaelowen)
Michael Owen has taken himself off on holiday days after daughter Gemma Owen finished as a runner-up on Love Island alongside Luca Bish – who the footballer has still not met. 
Gemma and Luca came second in the final of Love Island earlier this month, losing out on the crown to Ekin-Su Cülcüloğlu and Davide Sanclimenti. 
The pair haven't let it dampen their spirits as they continue to get to know each other after leaving the Villa. 
However, when appearing on Good Morning Britain earlier this week, Luca, 23, confirmed he's yet to meet Gemma's famous sporting dad.
Now, it seems he'll have to wait a bit longer too, as Michael shared a snap of himself enjoying his holidays.
Smiling away, while sitting at a restaurant table, he captioned the pic: 'A few days of sun.' 
Gemma and Luca on GMB earlier this week (Picture: Ken McKay/ITV/REX/Shutterstock)
At the moment, Gemma and Luca remain in the UK, with both teasing some big things to come from both of them. 
It comes after Love Island host Laura Whitmore asked Luca during last week's reunion episode whether he'd met the man himself yet. 
But Luca admitted: 'Not yet, we've had a little FaceTime together and that's it.'
Michael bought his daughter the perfect gift (Picture: Instagram/@gemowen_1)
Speaking to Richard Madeley and Charlotte Hawkins on GMB with Luca, Gemma told the pair the England legend is 'proud' of her after her stint in the Villa. 
Gemma revealed: 'He just says, "So proud, you didn't do anything to sort of disgrace us". 
'He's happy. Everyone seems just buzzing which is nice.' 
Gemma Owen and Luca Bish (R) were runners-up on Love Island (Picture: Jonathan Hordle/REX/Shutterstock)
Gemma, 19, reunited with her family at their home over the weekend, with Michael teasing his daughter with a hilarious welcome home gift.
The pair posed together on a yellow beanbag, just like one on the ITV series, which the islanders dubbed 'cursed', due to it always seeming to lead to drama whenever anyone sat on it. 
Luca and Gemma are yet to make their relationship official yet, despite having been 'coupled up' for nearly two months. 
To view this video please enable JavaScript, and consider upgrading to a web
browser that
supports HTML5
video
Gemma posted an update for fans on Wednesday evening (Picture: Instagram/@gemowen_1)
Gemma said during their TV appearance: 'I mean we're pretty much official, we've just not got a label on it. That's up to Luca.' 
The Brighton-native insisted: 'I will do it.' 
On Wednesday evening, the dressage rider posted another update for fans, hinting at the 'exciting new opportunities' she's got to look forward to. 
Chatting on her Instagram stories from the passenger seat of a car, she revealed she was waiting for her beau to return from a meeting, adding: 'Yesterday was so exciting, can't wait, new opportunities.'
Gemma went on to reveal she is soon to fly out for a little break to catch up with friends and family, but it's not clear whether Luca is set to join her or not.
Love Island can be streamed in full on ITV Hub now.
Got a story?
If you've got a celebrity story, video or pictures get in touch with the Metro.co.uk entertainment team by emailing us celebtips@metro.co.uk, calling 020 3615 2145 or by visiting our Submit Stuff page – we'd love to hear from you.

MORE : Love Island USA: Deb Chubb kisses bombshell Kyle Fraser as Casa Amor heats up – but what about Jesse Bray?


MORE : Faye Winter 'still' in therapy after Love Island backlash: 'I think I'll be doing it for a long time'

Original Source: metro.co.uk
Celebrity MasterChef 2022: What Is Paul Chuckle's Real Name and When Was ChuckleVision on TV?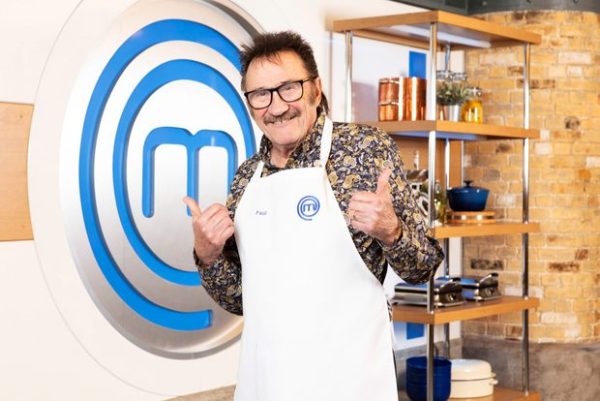 Paul Chuckle is one of 5 famous faces who'll be heading into the MasterChef kitchen as the 2022 celebrity series kicks off tonight. 
Last year's series saw Paralympic champion Kadeena Cox crowned the winner, and now another star is hoping to follow in her footsteps.
Gregg Wallace, 57, and John Torode, 56, will be back to judge once again and guide a crop of very nervous celebrity cooks through the hit series. 
Tonight, the first five celebrities taking on the challenge in the first heat of four, which sees Paul feature alongside Love Island's Faye Winter, famous Italian lawyer Nancy Dell O'lio, McFly's Danny Jones and comedian Kae Kurd.
But will beloved children's TV star Paul be able to face the heat of the kitchen, and make it through to the next round? 
Here's everything you need to know about Chucklevision's very own, Paul Chuckle, ahead of his first appearance in the famous kitchen.
Paul (centre) features alongside Danny Jones, Nancy Dell O'lio, Faye Winter and Kae Kurd (L-R) (Picture: BBC/Shine TV)
What is Paul Chuckle's real name?
While Paul has been a fixture on our screens for decades, some fans may be surprised to know his real surname is not actually Chuckle. 
Paul was part of the Chuckle Brothers duo with his late brother Barry Chuckle until he died in 2018, aged 73.
Could Paul be the next Celebrity MasterChef champion? (Picture: BBC/Shine TV)
But the pair's real surname is actually Elliott.
Their two older brothers, Jimmy and Brian, who were known professionally as the Patton Brothers until Jimmy's death in 2019, also shared the surname Elliott.
The duo appeared in ChuckleVision, Jimmy as the nameless character known colloquially as 'No Slacking', and Brian as another unnamed character known as 'Getoutofit'
When was ChuckleVision on TV?
The pair one a Lifetime Achievement award at the Children's Baftas in 2008 (Picture: Getty)
The launch of their iconic children's show, ChuckleVision, came in 1987 and was a huge hit on BBC. 
It ran for 21 series over a period of 22 years, giving them a Special Award for Lifetime Achievement at the British Academy Children's Awards in 2008.
The final series of the programme was aired in December 2009.
Away from ChuckleVision, the pair won the first series of Celebrity Coach Trip in 2010, and even collaborated with Tinchy Stryder to release a charity single, To Me, To You (Bruv), to raise funds for the African-Caribbean Leukaemia Trust in 2014.
They also became known for making various club and student events at venues around the country between 2014 and 2018. 
Paul has continued to do this ever since, to raise money for charity.
When did Barry Chuckle die?
Paul's brother Barry (R) died in 2018 after being diagnosed with bone cancer (Picture: Channel 5)
Barry died on August 5, 2018, after a period of ill health.
Upon Barry's death, Paul said: 'I've not just lost my brother, I've lost my theatrical partner of many, many years and my very best friend.'
He later revealed that his brother had been diagnosed with bone cancer, but had kept it secret from his manager, fans and Paul himself as he had wanted to perform for as long as possible.
The late star got quite the send-off for his funeral, which was held at Rotherham United's New York Stadium, of which the pair were both life-long fans and were made Honorary Life Presidents, in 2007.
MasterChef begins tonight at 8pm on BBC One.
Got a story?
If you've got a celebrity story, video or pictures get in touch with the Metro.co.uk entertainment team by emailing us celebtips@metro.co.uk, calling 020 3615 2145 or by visiting our Submit Stuff page – we'd love to hear from you.

MORE : Strictly Come Dancing winners – the celebrities who won the glitterball in all previous series


MORE : You're way older than your favourite TV characters… if you're a millennial

Original Post: metro.co.uk
YouTuber Murad Merali Denies Racism After Past Sexual Fetish Videos Emerged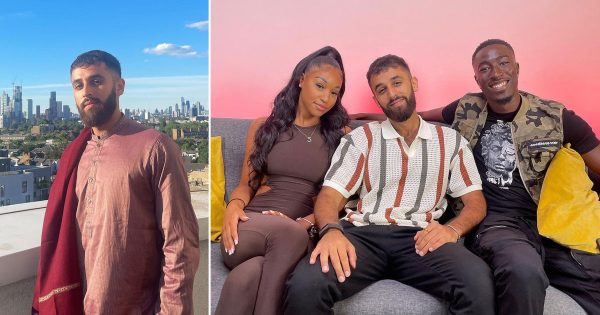 Murad Merali (left and centre) has denied using racist language (Picture:@murad_merali/Instagram)
Murad Merali has denied he wrote captions which contained racist slurs after sexual fetish videos emerged of him online. 
The blogger, who has shared countless interviews with the stars of Love Island, took to YouTube to deny that the racist captions were written by him after appearing in a series of videos which saw him engaging in foot fetish content and 'raceplay'. 
Raceplay is a form of sexual role-play where the participants act out racially charged situations such as relationships between a slave and master. 
Screenshots which claimed to feature Merali as a 'master' with his 'slaves' in gimp masks went viral, along with racist captions, which the blogger denied were written by him. 
Fans had cross-referenced some of the screenshots with pictures in what appeared to be the same hotel rooms Merali had shared photos of on his own Instagram account. 
Merali acknowledged his fetishes but vehemently denied any 'vile, racist verbiage' on his part, telling his followers: 'First and foremost, the written content is not me, the derogatory comments are not written by me and I will stand by that, this is not who I am. 
'Some of this content is also not me and I can profusely apologise, I take full accountability for how this has come across and how everybody has felt from this content.
'Some of this content is me, not now, not recently in the last five years, six years, not any moment now.'
Merali also revealed to his followers that he had been 'severely raped' when he was 14, with the assaults happening 'countless times'. 
He claims that led to him making the explicit videos in order to make as much money as he could so he could get out of the situation, and led to him developing certain fetishes. 
The YouTuber is friends with Love Island's Amber Gill (Picture:@murad_merali/Instagram)
Merali added: 'I did not write this stuff, people make their own captions, they mix it with their own pictures for their own satisfaction, their own desires or their own fantasies, their ideations, whatever they have and they put it together for their own mental satisfaction for whatever desire that they have as a person.'
He added that the abused 'f**ked me up' and that he struggled to 'get it out of my head'. 
He is known for interviewing many Love Island stars on his channel (Picture:@murad_merali/Instagram)
'I developed these fetishes, this foot fetish, I developed it through what happened to me and I needed to make money. That was my only goal – to make money,' he explained. 
Merali reiterated that he was not responsible for the racist captions, ending his video by telling his followers: 'Just to reiterate, the specific racist captions were not written by me. I did not sit there and do that, at all.'
A source told The Sun that the Love Island community had been shocked by the claims, explaining: 'Everyone is very surprised because Murad is a huge part of the Love Island community.
'They are ready to listen to what he has to say but also understand that some boundaries have been broken. It's a hard time for everyone.'
Got a story?
If you've got a celebrity story, video or pictures get in touch with the Metro.co.uk entertainment team by emailing us celebtips@metro.co.uk, calling 020 3615 2145 or by visiting our Submit Stuff page – we'd love to hear from you.

MORE : Kylie Jenner takes fans down memory lane with epic throwbacks to mark 25th birthday


MORE : Eurovision 2023: Nottingham becomes latest city to rule itself out of hosting bid

Article: metro.co.uk