Renton man gets 10 years in prison in drug trafficking case
A federal judge has sentenced a Renton man to 10 years in prison for his role in a violent drug distribution ring.
Replacing US coal plants with solar and wind is cheaper than running them, report says
Nearly all existing U.S. coal plants require more cash to operate than the cost of replacing them with new wind or solar projects, says a published report.
Got gastroenteritis? Here's why eating bananas helps but drinking flat lemonade might not
Doctors are reportedly concerned about a spike in the number of kids with gastroenteritis—when tummy infections can cause nausea, vomiting, diarrhea, fever, abdominal pain, headache and muscle aches.
Nuland Reveals What Russia Must Do for Sanctions Relief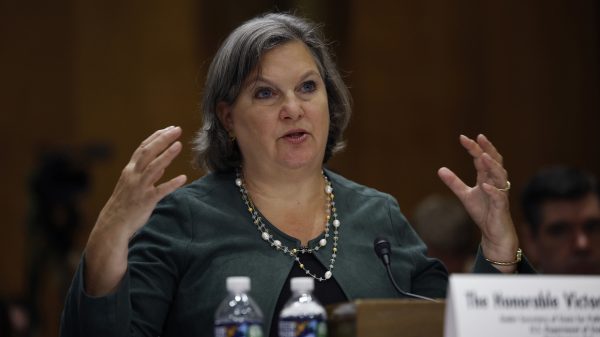 State Department official with ties to Ukraine laid out the unlikely scenario to the US Senate
Washington might consider lifting sanctions if Moscow withdraws troops from Ukraine and gives back all the territory claimed by Kiev, Under Secretary of State for Political Affairs Victoria Nuland told the Senate Foreign Relations Committee on Thursday. She also believes Russian President Vladimir Putin is guilty of war crimes.
During the hearing about the ongoing conflict, Nuland said she believed Ukraine could defeat Russia, noting that "Ukraine will define what winning is."
Kentucky Republican Rand Paul asked Nuland at one point if she favored lifting some sanctions against Russian officials in the interest of diplomacy. Paul reminded Nuland she had been sanctioned by Russia herself, which needed to be sorted out before her 2021 visit to Moscow.
"In the context of a Russian decision to negotiate seriously and withdraw its forces from Ukraine and return territory, I would certainly favor – and I believe Secretary [Antony] Blinken would also favor – sanctions relief," Nuland replied, misunderstanding Paul's point.
When Paul explained he was talking about limited sanctions relief for the sake of diplomacy, the State Department's number four official said Washington should "look hard" at what can be done "if it is in the US interest for there to be conversations with Russians."
Nuland also insisted that Putin is "certainly guilty of prosecuting war crimes," prompting Paul to ask how serious the State Department was about peace, if it insisted on what amounted to unconditional surrender.
"I would cite the precedent of Kosovo, of Bosnia, of Rwanda, where we have successfully supported wars winding down through diplomatic means while also pursuing justice," Nuland replied.
The US led military interventions in both Bosnia and Kosovo in the 1990s, with NATO troops physically occupying both territories serving as enforcers for the Washington-funded ad-hoc tribunal. The US and its allies have been looking for ways to apply the Yugoslav precedent to Russia, though Washington itself rejects the jurisdiction of the International Criminal Court.
Nuland first came into the spotlight in December 2013, when she endorsed nationalist protesters at Kiev's Maidan square by delivering them snacks. Two months later, in February 2014, a recording emerged of her discussing who should run Ukraine with the US ambassador in Kiev Geoffrey Pyatt. Nuland was famously dismissive of the EU and talked about then-VP Joe Biden helping "midwife this thing" with the UN.
Three weeks later, Ukrainian nationalists would overthrow the elected government and put in charge the very people Nuland had discussed with Pyatt.
Original Post: rt.com