Which Liverpool Players Will Be Playing at the World Cup 2022?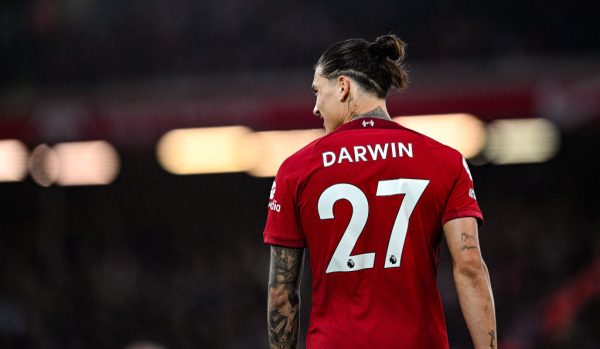 Liverpool's biggest stars are set to light up the World Cup (Picture: Andrew Powell/Liverpool FC via Getty Images)
Liverpool have endured a torrid time this season with struggles over injury and form, but the players will be looking to put their club struggles behind them when they head to Qatar for the World Cup.
However, not every member of Liverpool's squad will be heading over to the Middle East, with the likes of Mo Salah, Roberto Firmino, Luis Diaz, Diogo Jota and Thiago all sitting this World Cup out.
But exactly which members of Jurgen Klopp's crop of players will be jetting off to Qatar for this winter's tournament?
We take a look at the Liverpool players playing at the World Cup 2022.
Trent Alexander-Arnold
Alexander-Arnold has been included in Gareth Southgate's final 26-man squad for the World Cup despite not been included in the squad for the last international break.
The fullback will compete with Kyle Walker and Kieran Trippier for a berth in the starting XI after likely first-choice right back Reece James was ruled out of the tournament after failing to recover from a knee injury.
Alexander-Arnold is heading to Qatar with the Three Lions (Picture: Mike Hewitt/Getty Images)
Jordan Henderson
Henderson will be heading to Qatar in what will be his third World Cup after Brazil 2014 and Russia 2018.
The Sunderland-born midfielder played an instrumental part in England's run to the semi-final four years ago, but time seems to have caught up with the 32 year-old and he will likely have to settle for a place in the bench in Qatar, a role he fulfilled at Euro 2020 last year.
Alisson
The goalkeeper is one of the first names on the team sheet for Liverpool – and the same applies to his national side Brazil.
Despite strong competition from Manchester City goalkeeper Ederson, Liverpool's number one will be in possession of the gloves between the sticks for the South Americans.
Fabinho
Fabinho has had a disastrous run of form for the Reds this term which saw the usually imperious midfielder dropped from the starting XI.
However, there was little to no chance that Tite would drop him from the Brazil squad, where he will be tasked with shielding the back four to allow the country's envious array of attacking talents to flourish further up the pitch.
Fabinho has been included in Brazil's star-studded squad (Picture: Dave Howarth – CameraSport via Getty Images)
Ibrahima Konate
The French defender has only played a handful of games for Liverpool this season due to a knee injury, so it is a measure of how highly Didier Deschamps rates the 23 year-old that Konate has been named in the French squad given the number of options available to him in the centre of defence.
Konate only made his debut for the French senior side on June 4 this year, with one further cap arriving since then.
Virgil van Dijk
Liverpool's leader at the back has come under scrutiny this season, but looks to have found his best form in recent weeks in time for the Qatar showdown.
This will be van Dijk's first appearance at a major tournament, after the Netherlands failed to qualify for the tournament four years ago in Russia and he was ruled out of Euro 2020 with injury.
van Dijk will make his World Cup debut in Qatar (Picture: Marc Atkins/Getty Images)
Darwin Nunez
The star £85 million summer arrival from Benfica will spearhead a talented and dangerous Uruguay side this winter.
The striker – who has netted nine goals so far this season – made his international debut in 2019 and has managed three goals since.

MORE : World Cup 2022: Start date, schedule, teams, kick-off times and TV


MORE : When is England's first game at the World Cup and what TV channel is it on?

Follow Metro across our social channels, on Facebook, Twitter and Instagram
Share your views in the comments below
Source Here: metro.co.uk
France Hopes to Replace Notre-Dame's Spire by the End of 2023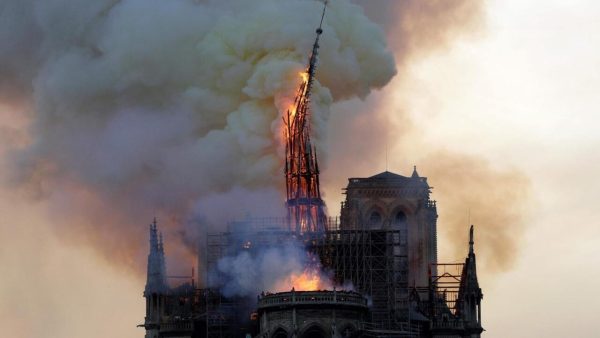 Notre-Dame cathedral, badly damaged by fire in 2019, should reopen by the end of 2024, according to France's Culture Ministry – too late for the Paris Olympics. The cathedral's distrinctive spire should nonetheless be back in place by the end of this year.
While the culture ministry, which is responsible for the cathedral's structure, says reconstruction work is progressing "at a good pace", the cathedral will no
Original Post: bignewsnetwork.com
LGBT+ History Month in London: 8 Events in the Capital in February 2023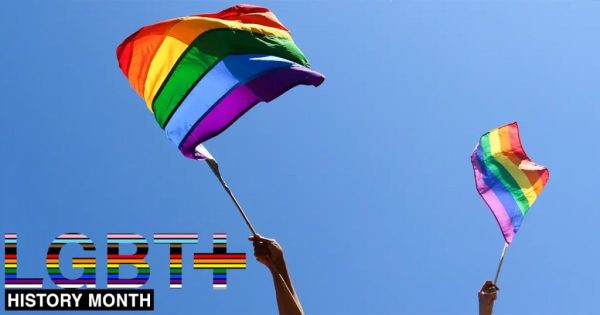 There are plenty of great LGBT+ events going on in the capital this month (Picture: Getty)
February is LGBT+ history month and there are so many ways to commemorate the occasion in London.
From LGBT+ history walking tours, to drag events and pub quizzes, there's bound to be something for everyone.
This year's theme is #BehindtheLens and celebrates LGBT+ peoples' contribution to cinema and film from behind the lens so there are also plenty of film related events taking place across the capital.
Here's our round up of the best events the month has to offer.
LGBT+ history walking tours
London With A Local is carrying out a number of free LGBTQ+ history tours in the capital across February.
Expert tour guides will give you an insight into everything from how the queer influence of the Roman's shaped the city, to the Aids crisis and the history of the iconic Heaven nightclub.
The tours begin at 11am, last for two hours and take place on every Sunday in February (February 5, 12, 19 and 26).
To find out more info and to book tickets visit the London With A Local website.
The meeting point for the tours is The Clermont Hotel, Strand, London WC2N 5HX.
This year's theme is Behind The Lens (Picture: Getty)
'Quiztorical' quiz night
Sports Media LGBT+ and the West London Queer Project are hosting a charity quiz night on February 9, to raise money for LGBTQ+ youth homelessness charity akt.
The quiz will include questions on queer history but will also cover a wider range of topics.
It's £5 to enter , starts at 7pm and is open to LGBTQ+ people and allies.
More info can be found on the Sports Media LGBT+ website.
The Duchess, W6 OXF.
Fierce Queens: All Aboard
On February 24, Fierce Queens will be taking over the Cutty Sark in Greenwich, for a night of cabaret, queer history and more, hosted by Drag King and Queen, Adam All and Apple Derrieres.
The event starts at 7pm and tickets are £14 for Royal Museums Greenwich members, £16 for non members and £12 for concessions.
For more information and to book tickets visit the Royal Museums Greenwich website.
Cutty Sark, King William Walk, London SE10 9HT
LQBTQ+ Film Day at the British Museum
The British Museum is celebrating this year's LGBT+ history month theme, Behind the Lens, with a day showcasing LGBTQ+ short films Gay Black Group, What am I? and Sally Leapt Out of A Window Last Night.
There will also be a guided tour of some of the British Museum artifacts that have LGBTQ+ connections and there will be a live poetry reading from Simon Maddrell.
The event takes place on February 25 from 10:30-4 and is free to attend.
The British Museum, Great Russell St, London WC1B 3DG
For more information and to book tickets, click here.
Kids storytime event with Dani the Storyteller
Under 5s can take part in a free immersive story telling experience on February 17, as Dani the storyteller takes them through the history of Islington's Pride movement.
Dani will take the children on a journey as they play football with Stonewall FC, drive a red bus to the first-ever Pride March and celebrate under a giant rainbow flag.
The event takes place from 10-11am and more information can be found here.
Cally Clock Tower Centre, Caledonian Park Market Road London N7 9PL
Pride banner designing and making workshop
Pride banner making is just one of many great activities you can do this LGBT+ History Month (Picture: Getty)
El Warcha are putting on Pride Banner designing and making workshops at Wood green Library.
The designing workshop is on February 4 and then there is a separate workshop to make the banner you have designed on February 11.
The banners will celebrate inclusivity in the community and will be displayed in the library.
This event is for ages 14+ and is free to attend.
More info can be found here.
Nobody's Perfect
Nobody's Perfect is a film event that will take place at St Pancras hospital on February 15, that will explore representation of LGBTQ+ people has changed on the big screen over the decades.
The event will include research from students at The University of Westminster and an introduction by Professor Pippa Catterall.
The takes place from 6:30 to 8:30, is free to attend and light refreshments will be provided.
More info can be found here.
AIDS: A cultural history
Aids: A Cultural History is a lecture discussing the virus's impact on the LGBT+ community (Picture: Getty)
Aids: A Cultural History is a talk by Professor Joanna Bourke which focuses on the period before antiretroviral drugs were developed to treat the virus.
The lecture also discusses: 'questions of civil liberties, gender and sexuality, race, religion, and cultures of both harm and care'.
It takes place at 6pm on February 16 and is free to attend.
More information can be found here.
Barnard's Inn Hall, Holborn, London, EC1N 2HH
Lots more great events can be found here.

MORE : I tried not to think of past pain – but ignoring LGBTQ+ history does more harm than good


MORE : Terminally ill LGBT+ people should feel comfortable being themselves at the end

Follow Metro across our social channels, on Facebook, Twitter and Instagram
Share your views in the comments below
Source Here: metro.co.uk
Speeding Driver Who Killed 'selfless' Dad-of-two in Hit-and-run Jailed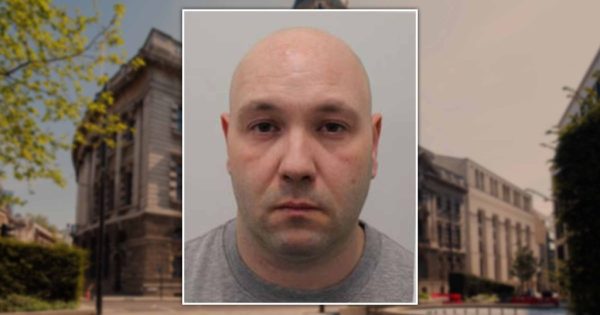 Dad-of-three John Wilson was sentenced at the Old Bailey (Picture: Central News/REX)
A motorist who killed a 'selfless' father-of-two in a hit-and-run on a pedestrian crossing has been jailed.  
John Wilson, 39, was travelling at 60mph on a 40mph dual carriageway when he hit Tarsem Randhawa, 55, while undertaking another car.  
Mr Randhawa, a financial advisor, died at the scene on Great West Road in Isleworth, west London.   
Wilson, a father-of-three, was driving his fiancee's car without a licence or insurance when he hit the victim on April 28 last year.  
He only confessed after police arrived at her home to arrest her for the offence, the Old Bailey heard.  
Mr Randhawa, a devoted Chelsea fan, was described by his son, Marco, as 'the most innocent, humble, selfless kind-hearted man'.  
'He was adored by everyone and the amount of love and support we received following his passing was truly overwhelming.'  
His second son, Tiago, described his father as 'his hero' and 'his rock'.  
'I thought I'd have Paps for my whole life,' he said.  
'I thought he'd be there as I began my career, I thought he'd be there when I got married and I thought he'd be there when I had kids. 
'The pain of knowing that that future has been robbed from Paps, from me, from everyone has left me in a deep dark hole which can never be filled.  
To view this video please enable JavaScript, and consider upgrading to a web
browser that
supports HTML5
video
'We have lost someone so beautiful, everyone's favourite person.   
'The greatest pain is knowing how much pain Paps would have been in, to know that as quick as his death may had been there was also that split second when he knew he had lost it all.  
'An entire life of dedication, laughter and loving, had just disappeared.  
'To know my hero had to go through that hurts the worst, to know he was completely helpless as his life vanished as if he had never existed.'  
Wilson looked away when the brothers walked past him in the dock.  
Mr Randhawa's sister, Binda Rai, said his death 'tore our world apart and it remains so to this day.'  
'My brother shouldn't have died and he certainly didn't need to die at such a young age and in such a brutal way. A part of me has gone with him,' Ms Rai said in a victim impact statement.  
Sentencing him to 18 months in prison, Judge Charles Gratwicke told him: 'You were driving above the speed limit.  
'You were undercutting a vehicle which was observing the speed limit.   
'Why you were speeding, only you know. If you had been observing the speed limit you could have swerved to the right and the collision could have been avoided.' 
Wilson, of Brentford, west London, admitted causing death by careless or inconsiderate driving; causing death by driving a vehicle whilst uninsured and without a licence; and failing to stop after a traffic accident. 
He has been disqualified from driving for two years and nine months. 
Get in touch with our news team by emailing us at webnews@metro.co.uk.
For more stories like this, check our news page.
Original Source: metro.co.uk